Weight Loss Spain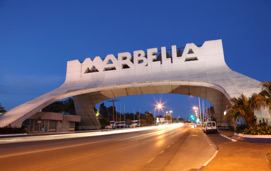 Weight Loss Spain. Start your journey to a healthy life style with proven weight loss in Spain. Southern Spain is well known for a number of things, and quite rightly so. The almost year round sunshine, the endless miles of perfect beaches and clear blue waters, wonderful hotels and the never ending list of fine restaurants, not forgetting, of course, the golf courses and world-famous nightlife. The Costa del Sol has now firmly established itself as the 'Go To' holiday destination for celebrities and the general public alike.
But for a group of select people from around the world, both celebrities and members of the public, Southern Spain has become the premier destination of choice, for those seeking something completely different, that is, Safe, Non-Surgical, Permanent Weight Loss. So now it is refereed to as Weight Loss Spain.
The Elite Clinic, located in Fuengirola, close to Marbella, was established back in 2008 by Martin and Marion Shirran, joint clinical directors. Over a period in excess of ten years they researched, developed and trademarked what is now often referred to as the Gold Standard weight loss treatment: the Gastric Mind Band®(GMB). So now Weight Loss Spain, is within everyone's reach. Take a look around the site and discover just why, over a thousand individuals from around the world, including Australia, South Africa and the USA have made the trip, and changed their lives…
---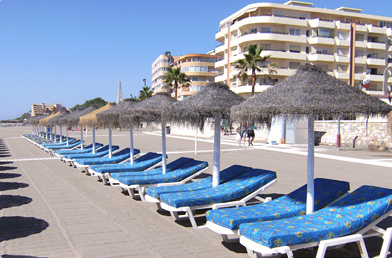 The treatment which is now available at select licensed clinics around the world is delivered over either three or four days incorporating a number of unique and groundbreaking components, completely diet free, with no exercise regimes to follow, and a success rate that rivals the surgical alternatives its popularity continues to grow. Clients leave reporting how life changing and enjoyable the visit and treatment has been. You can read about some of the therapy components here.
---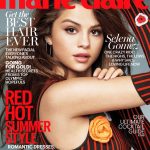 Of course it all seems a little to good to be true, a Non Surgical, Psychology focused weight loss treatment with results that match the surgical alternative, really!!!
The most common question asked by prospective clients, is But Does This Work. That really is a fair question, so on the Case Studies section of the site, we feature a number of stories written by past clients, including their amazing Before and After photos.
Still not convinced, you can read below and in the press section of the site, an independent review by the Daily Mail journalist Claudia Connell, who travelled to Spain to experience it for herself, also read Sarah Vine's piece in the Times Newspaper following her treatment. You can also view Martin and Marion's interview on the Good Morning America TV show, and other TV interviews in both the UK and Australia.
Finally for the individuals who need even more, read the details of the Clinical Evidence of the GMB Treatment as presented by Dr Sarah Clarke, at the World Conference at Warsaw University. Additionally Martin and Marion's best selling book, The Gastric Mind Band was published world wide by Hay House.
---
Below are extracts from emails of past clients that travelled to Spain for the treatment, all are published in the Client Experiences section of the site;
"As you know, we had a number of discussions over several months as I needed to be sure of my decision – at every step you were assuring and sympathetic to my need to reduce my weight. On my arrival at the clinic for my first session I was made to feel very welcome and relaxed, as it was obvious I was still apprehensive, but after the first session I was in no doubt that travelling to Spain was the right decision".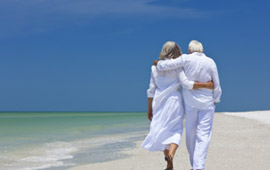 "I found the sessions very structured and professional, but at the same time friendly and un-intimidating. Throughout the week's sessions, there was never a feeling of pressure on time to conclude a session – they took whatever time was needed to properly develop the theme and for me to instill and adopt it mentally".
"When I read on the web site that the first session could last up to four hours I was sure that it would be hard work and seemed like an awfully long time to be talking to someone, I will always remember Marion saying to me at the end of the first session "I am sorry Brenda but we will have to finish here, we will catch up on the remainder when you come in tomorrow" I looked at my watch and I had been in the room with her for over five hours! God knows where that time went".
---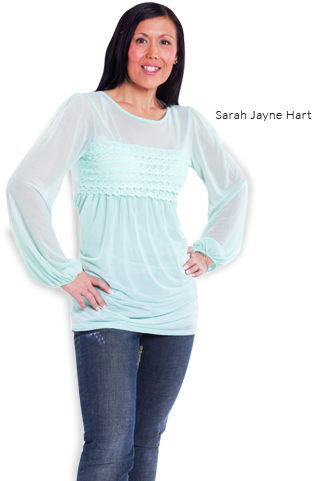 At the Elite Clinic they regularly welcome clients, who have flown to Spain not just from the UK, but also from around the world, exclusively to complete the unique treatment. Recently, following the recognition of the high quality weight loss treatment provided and the positive, permanent results achieved, a select group of premier wedding planners from around the world have begun to book the clinic for their clients on an exclusive basis for prospective brides, bridesmaids and siblings, all wanting to look their absolute best on the big day.
Weight Loss Spain. Many clients remark that along with the cutting edge treatment they received at the clinic, an additional factor in their successful outcome was attributed to the fact that they were in Spain, enjoying glorious sunshine in a completely different and relaxing environment, far away from all the normal stresses and strains of normal everyday home life. For details of the four sessions and just what the treatment involves visit the About GMB page on the site.
You may also find it interesting to read the countless stories of past clients of the clinic in the Case Studies section. If you are still in any doubt read the independent reports on the Press page.
---
Does it Work – Weight Loss Spain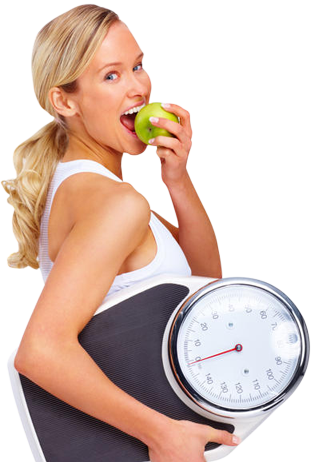 In 2009 a UK-based journalist interested in weight loss, Claudia Connell of the Daily Mail, travelled to the Elite Clinic after hearing about the new weight loss procedure that had been developed. She wanted to experience it for herself. Two weeks later she wrote a two-page feature detailing her treatment that literally got the world talking, and resulted in clients flying to Spain from around the world, the rest as they say is history". Read her article from the Daily Mail Newspaper here.
---
Martin and Marion Shirran have since been featured in just about every newspaper and magazine in the UK and many more around the world. They were also invited to New York to be interviewed on the two largest US TV news channels, Good Morning America and Inside Edition. Their treatment has now become something of a phenomenon on both sides of the Atlantic, resulting in it now being the treatment of choice by members of the public, and celebrities alike. Please visit our Press and Media pager for more info.
---
If after reading the information on the website, you decide to book your GMB treatment, the booking procedure could not be easier: simply contact us by phone or email us with details of your chosen dates. Once availability is confirmed, we will email you an online payment invoice for your deposit of £495, which can be paid by PayPal or credit card, enabling you to spread the cost.
For a brief introduction to the GMB treatment view the short animation video below.
---

International Home Visits
In addition to providing the Gastric Mind Band at the clinic, Martin and Marion continue to offer the full treatment package internationally via private home visits worldwide; the fees are subject to availability and negotiation.
Potential clients requiring additional information or details of availability are invited to contact Martin and Marion.
---
Gastric Mind Band Blog

Keep up to date with the latest news and trends around everything regarding Dieting, Weight Management, Nutrition and Exercise by visiting our Blog page. With new in-depth info being added every week make sure you book mark the page and visit regularly. Click here to see what everyone is talking about, feel free to share the link with your friends.
---
Contact Us

So if you're tired of yo-yo dieting and weight loss gimmicks that don't work and are ready to permanently change your relationship with food, email us today using the contact form and we will be pleased to answer any outstanding questions you may have. We look forward to hearing from you soon and maybe meeting you and helping you change your life for the better.
But first, if you still have doubts, why not 'Try it Before You Buy it'.

We recently recorded a one hour MP3 audio file, which contains a full introduction of the GMB treatment by Martin and Marion Shirran and includes a studio-produced full GMB Hypnotherapy Session, it will hopefully demonstrate to you how with the GMB treatment you really can achieve the Permanent Weight Loss you desire. The MP3 download costs just £9.95, which is fully refundable should you at any time within six months of purchase decide to undertake the GMB treatment in any format. You can read more information and if you wish download the file here.
You really have nothing to lose….Just Excess Weight
---