Elite VIP Gastric Mind Band Five Star Treatment Package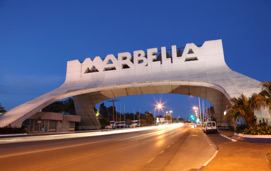 Elite Gastric Mind Band. The Elite GMB, exclusive five-star package was developed in response to demands by an ever growing number of discerning Celebrity and VIP clients visiting the Clinic. Recently the package has become popular with a new and unexpected group, who have become welcome guests at the clinic. Prospective brides, sometimes being joined by their bridesmaids and siblings are enjoying the five star treatment to ensure they look their absolute best on the big day. You can see an article on Weight Loss For Brides at the clinic here. There is also a dedicated website for Elite VIP clients: visit it here.
Of course the VIP package can be booked by anyone, and with the opportunity for two people to be treated with the GMB during the four days, it offers incredible value for money.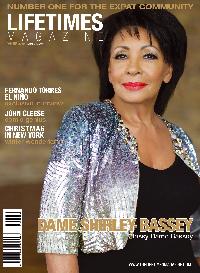 After carefully listening to and analysing clients requests and desires, we are now pleased to be able to offer discerning clients a limited number of Exclusive Elite GMB packages each month. Clients undertaking these packages will of course enjoy the total personal dedication of the founders, Martin and Marion Shirran, in addition to ultimate flexibility and exclusivity along with a few additional luxury additions. Elite GMB clients are of course able to start and finish sessions at times that suit them. They may want to attend some days, but maybe not others, take a break in the middle of the day if they wish, or even take a day off to shop, or enjoy the weather, or indeed extend the length of particular sessions to resolve any additional issues that may arise.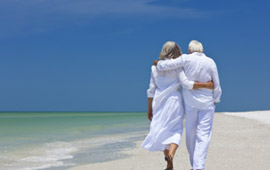 Elite Gastric Mind Band clients will enjoy total, exclusive, unrestricted access to our Clinic. The clinic is in fact theirs to attend as and when they wish between 7.00am and 7.00pm each day. Importantly for some of our clients, for additional confidentiality and security we guarantee that all other rooms at the clinic – in particular the waiting and reception areas – will not be accessible to the public or any other clients during your visit. Our clinic and services are for your exclusive use, and yours only.
---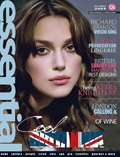 Elite Gastric Mind Band Five Star Treatment Package
Your bespoke treatment will feature Martin and Marion's total and complete attention for the duration of your treatment. The Clinic as already stated will of course be reserved for your exclusive use. Your VIP weight-loss treatment will be conducted over a four-day period. Our trademarked GMB therapy is, by design, personalised to you, and characterised by a number of exclusive elements. The VIP treatment incorporates all of the elements of the Pro Expert GMB Treatment.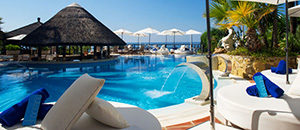 During your four-day visit, each of your sessions will be highly structured, designed and administered to bring about strategic changes in your thinking. You will begin to ask yourself a number of deep, psychological questions – some of which you may never have considered.
This intensive process will result in a range of changes, and ultimately, our specialist treatment will transform your relationship with food. The process culminates in you achieving your desired weight loss. More importantly, though, our patented approach will provide you with the tools you need to ensure you will maintain your weight loss for the rest of your life. The Elite Gastric Mind Band package can be used by up to two additional guests, at your invitation. A deposit of just £495 is required to reserve the clinic, this can be paid by visiting the Appointments page of the site
The Fully Inclusive Cost of the VIP GMB Treatment is just £4,995
---
But first, if you still have doubts, why not 'Try it Before You Buy it'.
We recently recorded a one hour MP3 audio file, which contains a full introduction of the GMB treatment by Martin and Marion Shirran and includes a studio-produced full GMB Hypnotherapy Session, it will hopefully demonstrate to you how with the GMB treatment you really can achieve the Permanent Weight Loss you desire. The MP3 download costs just £9.95, which is fully refundable should you at any time within six months of purchase decide to undertake the GMB treatment in any format. You can read more information and if you wish download the file here.
You really have nothing to lose….Just Excess Weight
---

International Home Visits
In addition to providing the Gastric Mind Band treatment at the clinic, Martin and Marion continue to offer the full treatment package internationally via private home visits worldwide; the fees are subject to availability and negotiation.
Potential clients requiring additional information or details of availability are invited to contact Martin and Marion.
---
Gastric Mind Band Blog

Keep up to date with the latest news and trends around everything regarding Dieting, Weight Management, Nutrition and Exercise by visiting our Blog page. With new in-depth info being added every week make sure you book mark the page and visit regularly. Click here to see what everyone is talking about, feel free to share the link with your friends.
---
Contact Us

So if you're tired of yo-yo dieting and weight loss gimmicks that don't work and are ready to permanently change your relationship with food, email us today using the contact form and we will be pleased to answer any outstanding questions you may have. We look forward to hearing from you soon and maybe meeting you and helping you change your life for the better. If you have any questions regarding the treatment, please feel free to contact us at your convenience.
---
For a brief introduction to the GMB treatment view the short animation video below.
---