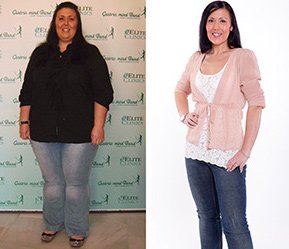 The Non-Surgical Permanent Weight Loss Solution That Works.
The Psychology-based Gastric Mind Band®  (GMB) weight loss treatment, is focused around Cognitive Behavior Therapy, we incorporate our own unique 'Twist' to CBT which is called TCBT, a proven fast acting therapeutic aid to creating change in peoples lives. Where appropriate the treatment is underpinned with Weight Loss Hypnosis Hypnotherapy. The GMB treatment is normally completed over three days at the Elite Clinic in Fuengirola, Spain. It has literally changed the lives of hundreds of men and women from all over the world and from all walks of life; and it can change your life as well. Read on this website about how the Gastric Mind Band Treatment strives to deliver what is surely Utopia for dieters... Effective Weight Loss, using Empirically Proven Psychological Interventions, underpinned with weight loss hypnosis, that produces permanent results.
A safe, effective and non-invasive alternative to surgical interventions. Today the Gastric Mind Band® which incorporates the very latest in Psychological Advances, many of which are unique and exclusive to the Elite Clinic, is regarded as the Gold Standard in Permanent Weight Loss.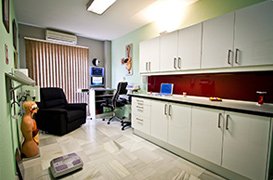 The Gastric Mind Band® Therapy includes a small amount of weight loss hypnosis and hypnotherapy in the treatment mix, which provides a non-Surgical Permanent Weight Loss Solution. The results compare favourably to the surgical alternatives. As featured in the media worldwide, it has been refined during a decade of research and extensive client trials.
But after ten years of speaking with clients, we know that the number one question on your mind right now will be: "Does This Work?" On the website we feature numerous past client case studies, including their Verified Before and After photos. Additionally you can read a selection of media reviews, and watch a number of television interviews regarding the GMB treatment in the press section of the site. The GMB treatment is evidence based, so we invite you to visit the Clinical Evidence page . Please have a look at the video below too. There are over a hundred pages of information on this site, but if that is too daunting, just drop us an email or pick up the phone. We are waiting to help you.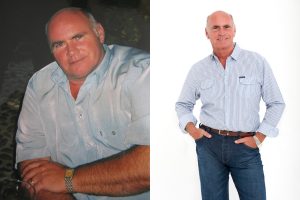 There's no smoke and mirrors, no strict diet plan, and no exercise regimes to follow. Martin and Marion Shirran, who will be providing your treatment, in addition to having completed over 8,000 hours of one to one therapy time, are also the authors of the two best-selling books on the subject published worldwide by Hay House, Gastric Mind Band and Pause Button Therapy. You can obtain copies of the books from Amazon via our Shop Page. But don't take our word for it; click here to read a selection of reviews written by clients who have achieved weight loss following the treatment.
---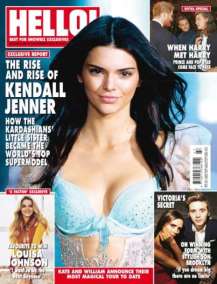 Non-Surgical Permanent Weight Loss Solution - Lose Weight Now
Helping people to successfully lose weight is a complex task, requiring a careful fusion of empirically proven interventions. It's a fact that each new client arrives at the clinic with their own, unique set of issues and problems, which have usually all played a part in them having developed an unhealthy relationship with food. As a result, each client requires, and receives, a completely personalised treatment plan. With the GMB treatment you don't have to consciously limit what you eat to lose weight. By getting your mind and body working together and changing your relationship with food so you no longer want to overeat, weight loss is no longer a struggle, it almost becomes natural. That's hugely liberating and that's what the Gastric Mind Band® is all about. It delivers just what it says: Effective Weight Loss.
Our research has repeatedly shown that instigating change in a person, especially in the field of weight loss, is best achieved not by one approach alone, but by combining a number of different therapies and approaches.
---
Weight Loss Hypnosis Hypnotherapy The Non-Surgical Permanent Weight Loss Solution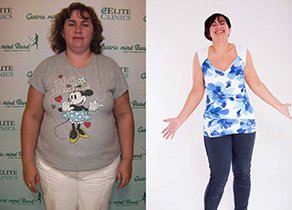 We use Cognitive Behaviour Therapy, Neuro-Linguistic Programming and our very own registered version of Cognitive Behaviour Therapy, TactileCBT, which was developed at the Elite Clinic, along with Mindfulness Techniques, each underpinned, as and when required, by Weight Loss Hypnosis Hypnotherapy. The treatment has been further enhanced following the new and exciting research in the field of Neuroplasticity. All of our treatments are based on many years of research and development exclusively in the weight loss arena. For a full breakdown and explanation of the therapies we use, some developed in house, please visit the Therapies Used Page. Our goal is to help, guide and inspire our clients, ensuring they incorporate our proven methods into their lives and reach their desired weight and size.
---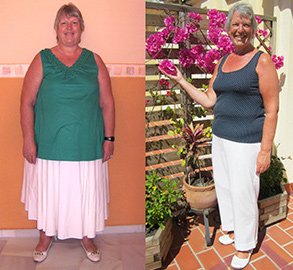 Effective Weight Loss. As a client you will undergo a completely personalised treatment programme, to ensure you achieve your individual weight-loss goal. Throughout the sessions Martin and Marion will work with you to inspire and guide you on your weight loss journey. Using the exclusive Elite Clinics GMB Forensic Questionnaire, they will develop an in-depth understanding around your issues with food and any past dieting attempts. Maintaining ongoing support and contact with clients following their GMB treatment is essential, so the clinic will remain in regular contact when you return home, monitoring your ongoing progress, and if necessary arranging a Skype-based session. In addition, you will be able to elect to have regular follow-up sessions, via Skype if you wish, to reinforce the treatment and ensure you remain on track to reach your goals.
---
There are a number of ways that you can experience the unique Gastric Mind Band Treatment, each are detailed in the Treatment section of the site.
We offer the Classic and Premier Clinic Based GMB.
We offer the VIP Five Star and Weight Loss For Brides Exclusive Package.
We offer the GMB via International Home Visits. Please phone or email the clinic for prices and availability.

We offer two levels of Skype Based GMB, Classic Skype or Premier Skype.
We offer a dedicated GMB for Teens package.
Whichever treatment plan you choose, you are assured a high level of personalised support to ensure you permanently change your relationship with food and overcome the often expensive cycle of struggle, failure and despair to achieve the weight loss you desire, in a happy, healthy way.
You can book your Life Changing GMB Treatment today by visiting the Appointments Page.
---
But Does It Work...? Read the independent review of the GMB treatment published in

The Daily Mail.  Two weeks later she wrote a two-page feature in the Daily Mail detailing her treatment that literally got the world talking. Read her article from the Daily Mail Newspaper here.

Martin and Marion were invited to New York to appear on a Good Morning America TV special regarding the Gastric Mind Band. Visit the Press Section to view the video clip."
---
Below is a short video explaining the GMB treatment including interviews with past clients, take a look...