Effective Weight Loss with the Gastric Mind Band Treatment
Weight Loss That Works...Four Days That Will Change Your Life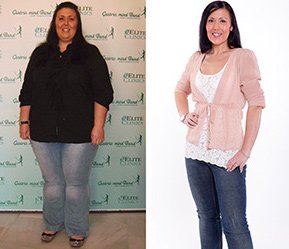 The Non Surgical Permanent Weight Loss Solution
The Psychology based Gastric Mind Band® weight loss treatment, that is underpinned with Weight Loss Hypnosis Hypnotherapy can be completed over either three or four days at the Elite Clinic in Fuengirola, Spain. It has literally changed the lives of hundreds of men and women from all over the world and from all walks of life; and it can change your life as well. Read on this website about how the Gastric Mind Band Treatment strives to deliver what is surely Utopia for dieters... Effective Weight Loss using proven psychological interventions, underpinned with weight loss hypnosis.
A safe, effective and non-invasive alternative to traditional dieting approaches. Today the Gastric Mind Band® which incorporates the very latest in Psychological Advances, many of which are unique and exclusive to the Elite Clinic, is often regarded as the Gold Standard in Permanent Weight Loss.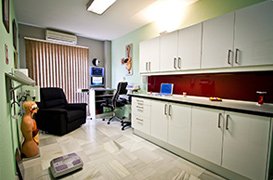 The Gastric Mind Band® Which incorporates a small amount of weight loss hypnosis and hypnotherapy into the treatment, provides a non Surgical Permanent Weight Loss Solution, with results that compare favorably to the surgical alternatives. As featured in the media worldwide, it has been refined during a decade of research and extensive client trials.
But after ten years of speaking with clients, we know that the number one question on your mind right now will be: "Does This Work?" On the website we feature numerous past client case studies, including their verified before and after photos. Additionally you can read a selection of media reviews, and watch a number of television interviews regarding the GMB treatment in the press section of the site. The GMB treatment is evidence based, so we invite you to visit the Clinical Evidence page . Please have a look at the video below too. There are over a hundred pages of information on this site, but if that is to daunting, just drop us an email or pick up the phone, we are waiting to help you.
There's no smoke and mirrors, no strict diet plan, and no exercise regimes to follow. For your additional peace of mind, Martin and Marion Shirran, who will be providing your treatment, in addition to having completed over 8,000 hours of one to one therapy time, are also the authors of the two best selling books on the subject published worldwide by Hay House, Gastric Mind Band and Pause Button Therapy. But don't take our word for it; click here to read a selection of reviews written by clients who have achieved weight loss following the treatment.
---
Non Surgical Permanent Weight Loss Solution - Lose Weight Now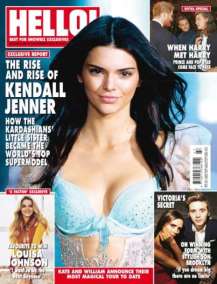 Helping people to successfully lose weight is a complex task, requiring a careful fusion of empirically proven interventions. It's a fact that each new client arrives at the clinic with their own, unique set of issues and problems, which have usually all played a part in them having developed an unhealthy relationship with food. As a result, each client requires, and receives, a completely personalised treatment plan. With the GMB treatment you don't have to consciously limit what you eat to lose weight. By getting your mind and body working together and changing your relationship with food so you no longer want to overeat, weight loss is no longer a struggle, it almost becomes natural. That's hugely liberating and that's what the Gastric Mind Band® is all about. It delivers just what it says: Effective Weight Loss.
Our research has repeatedly shown that instigating change in a person, especially in the field of weight loss, is best achieved not by one approach alone, but by combining a number of different therapies and approaches.
We appreciate that the Gastric Mind Band® therapy is not the least expensive option available; it is however, probably the most researched in the industry, backed up by both case studies and Clinical Evidence, and is the only weight loss treatment World Wide that incorporates TactileCBT®.
---
Weight Loss Hypnosis Hypnotherapy The Non Surgical Permanent Weight Loss Solution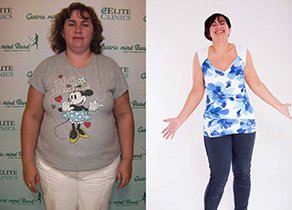 We use Cognitive Behaviour Therapy, Neuro-Linguistic Programming and our very own registered version of Cognitive Behaviour Therapy, TactileCBT, which was developed at the Elite Clinic, along with Mindfulness Techniques, each underpinned, as and when required, by Weight Loss Hypnosis Hypnotherapy. The treatment has been further enhanced following the new and exciting research in the field of Neuroplasticity. All of our treatments are based on many years of research and development exclusively in the weight loss arena. For a full breakdown and explanation of the therapies we use, some developed in house, please visit the Therapies Used Page. Our goal is to help, guide and inspire our clients, ensuring they incorporate our proven methods into their lives and reach their desired weight and size.
---
Below is a short video explaining the GMB treatment including interviews with past clients, take a look...
---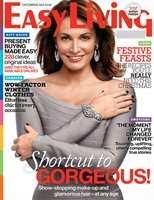 The GMB treatment consists of 4 intensive therapy sessions, which can be taken over either 3 or 4 consecutive days, depending on the time you have available. Client trials have proven that the successful outcome of the treatment is not compromised by the choice of the number of days it is delivered over. However clients selecting the three day option should be aware that on the middle day of the treatment they will be required to attend the clinic for an extended period.
Effective Weight Loss. As a client you will undergo a completely personalised treatment programme, to ensure you achieve your individual weight-loss goal. Throughout the sessions Martin and Marion will work with you to inspire and guide you on your weight loss journey. Using the exclusive Elite Clinics GMB Forensic Questionnaire, they will develop an in-depth understanding around your issues with food and any past dieting attempts. Maintaining ongoing support and contact with clients following their GMB treatment is essential, so the clinic will remain in regular contact when you return home, monitoring your ongoing progress, and if necessary arranging a Skype-based session. In addition, you will be able to elect to have regular follow-up sessions, via Skype if you wish, to reinforce the treatment and ensure you remain on track to reach your goals.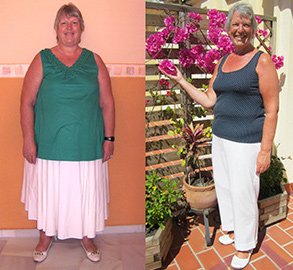 Many clients who choose to come to the clinic in Spain are happy to arrange their own travel and accommodation requirements, some incorporating the treatment with a family holiday. For those maybe travelling alone, we are happy to arrange a 'Meet and Greet' service at Malaga Airport on their arrival. Also, if instead of booking into a hotel, clients would prefer to rent a small one or two bedroom apartment for the visit, we can, subject to availability, help with that as well. All clients visiting the clinic in Spain will be treated by Martin and Marion personally. For Those unable to visit the Clinic, we now offer a Skype-Based alternative. Please see details are below.
Whichever treatment plan you choose, you are assured a high level of personalised support to ensure you permanently change your relationship with food and overcome the often expensive cycle of struggle, failure and despair to achieve the weight loss you desire, in a happy, healthy way. You can read about the connection between obesity and happiness on our Be Happy, Be Healthy page.
---
But Does It Work...?

Read the independent review of the GMB treatment published in The Daily Mail.
A UK-based journalist interested in weight loss, Claudia Connell of the Daily Mail, travelled to Spain to meet Martin and Marion and experience the Gastric Mind Band for herself. Two weeks later she wrote a two-page feature in the Daily Mail detailing her treatment that literally got the world talking. Read her article from the Daily Mail Newspaper here.
---

Martin and Marion flew to New York to appear on a Good Morning America TV special regarding the Gastric Mind Band. Visit the Press Section to view the video clip."We are continually delighted, and to be honest still a little surprised, that every week clients arrive at the clinic having flown around the world exclusively to complete the Gastric Mind Band. Its a fact that the treatment has been featured in only a small number of advertisements, we take it as an endorsement of our work, and one that we are very proud of, that virtually every new client that walks in the door, arrives following a recommendation". The treatment has been featured or reviewed in countless magazines and newspapers around the world.

---
We are able to offer you a number of treatment options detailed below:
---
The Standard GMB Treatment package has been developed and continually improved over a ten year period and has been undertaken by over a thousand clients, and was, until recently, the most popular approach. The treatment is undertaken exclusively with Martin & Marion Shirran at the Elite Clinic in Spain,and is conducted over either three or four days. The package incorporates a minimum of fourteen hours of 'one to one' therapy time, plus Weight Loss Hypnosis Hypnotherapy, and includes blood and body composition tests and analysis. In addition, the treatment fee includes full telephone follow up and support and a Skype or FaceTime session with Martin and Marion in the weeks following your treatment. All clients are given a digital audio recording of their Hypnotherapy sessions, allowing them to 'Top Up' their treatment at home. The total cost is £1,495. Full details here.
---
The New Pro Expert Expanded full Gastric Mind Band (NPE) treatment package is rapidly becoming a popular option with clients visiting the clinic. The package incorporates all the components of the standard package, with additional treatment hours added, including additional Hypnotherapy and CBT sessions. The additional therapy hours of Cognitive Behaviour Therapy and Hypnotherapy are of unlimited extended session lengths. A section is included dedicated to Nutritional and Dietary aspects around weight loss and an in-depth discussion and explanation regarding the two hormones most important to those wishing to take control of their weight, Ghrelin, the hunger switch, and Leptin, the satisfaction switch, along with suggestions as to how these can be 'Tweaked' to the dieter's advantage.
The NPE Treatment features an expanded range of blood tests and analysis. These tests include total cholesterol, HDL, LDL and triglycerides, fasting blood sugar (glucose) levels and Haemoglobin A1c (HbA1c). The glucose result determines blood sugar levels over a very short-term period (the past 24 hours), whereas the additional HbA1c test provides an overall reading of what a person's average blood sugar levels have been for the previous 8-12 weeks. This is the all-important test used to diagnose diabetes and is helpful to us in guiding a person with issues around certain food groups.
All clients undertaking the NPE benefit from the inclusion of two additional complimentary Skype follow up sessions in the comfort of their own home in the weeks following their treatment, along with a full complimentary adjustment session at the clinic which can be taken at in the anytime in the six months following the completion of their GMB. The total all inclusive fee is £2,295. Full details here.
---
Five Star Dedicated VIP packages. We continue to offer a limited number of our Five Star Dedicated VIP packages each month. These have proven to be very popular with Celebrities, VIP's and also recently with pre-wedding groups . The VIP package incorporates all of the components of the NPE detailed above. Clients undertaking this package do not need to book individual appointments, as the clinic is reserved for their exclusive use over four consecutive days, allowing them to undertake their sessions on days and at times they select. The clinic will be reserved for their sole use, offering complete confidentiality and security. The costs start at just £4,995 (Up to two people can be treated within the package at no additional charge) . Full Details here.
---
GMB for Teenagers. For teenagers wishing to lose weight, we continue to offer the popular and dedicated GMB Weight Loss for Teenagers programme for just £995. Full Details Here.
---
Skype Based Package. As an alternative if time or finances are limited, it is now possible to complete the GMB treatment, live with Martin & Marion Shirran via Skype, in the comfort of your own home. This package provides live, real time sessions, incorporating full Forensic Questionnaire analysis and review. The cost of the Skype-based GMB is £995. Full Details here.
---

But first, if you still have doubts, why not 'Try it Before You Buy it'.
We recently recorded a one hour MP3 audio file, which contains a full introduction of the GMB treatment by Martin and Marion Shirran and includes a studio-produced full GMB Hypnotherapy Session, with Weight Loss Hypnosis Hypnotherapy included it will hopefully demonstrate to you how with the GMB treatment you really can achieve the Weight Loss you desire. The MP3 download costs just £9.95, which is fully refundable should you at any time within six months of purchase decide to undertake the GMB treatment in any format. You can read more information and if you wish download the file here. You really have nothing to lose....Just Excess Weight
---

International Home Visits
In addition to providing the Gastric Mind Band at the clinic, Martin and Marion continue to offer the full treatment package internationally via private home visits worldwide; the fees are subject to availability and negotiation.
Potential clients requiring additional information or details of availability are invited to contact Martin and Marion.
---
Gastric Mind Band Blog

Keep up to date with the latest news and trends around everything regarding Dieting, Weight Management, Nutrition and Exercise by visiting our Blog page. With new in-depth info being added every week make sure you book mark the page and visit regularly. Click here to see what everyone is talking about, feel free to share the link with your friends.
---
Contact Us

So if you're tired of yo-yo dieting and weight loss gimmicks that don't work and are ready to change your relationship with food, email us today using the contact form and we will be pleased to answer any outstanding questions you may have. We look forward to hearing from you soon and maybe meeting you and helping you change your life for the better using Weight Loss Hypnosis Hypnotherapy.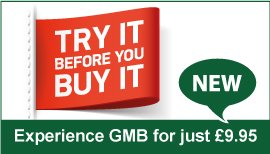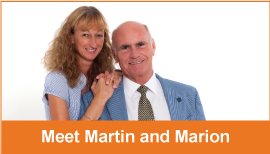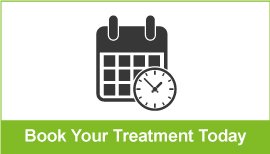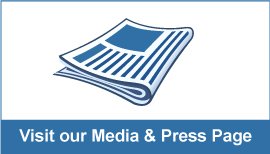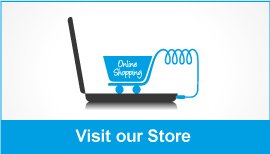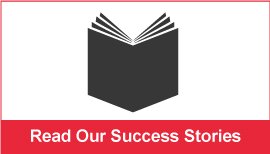 View the GMBand Clinic
All private clients undertaking treatment in Spain will be seen exclusively
by the founders and developers of the 'Gastric Mind Band' therapy,
Martin and Marion Shirran.
Weight Loss Hypnosis – Clients Success Stories
" The results were amazing. Before the therapy, I would wake up
thinking about what I would eat. Now, I have to remind myself to eat. "