Weight Loss Hypnosis & Weight Loss Hypnotherapy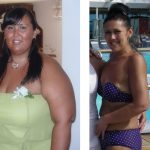 Weight Loss Hypnosis Hypnotherapy is a therapy we specialise in . Weight Loss Hypnosis, Hypnotherapy are two very common searches on the global search engines. Overweight people are always looking for new, different and effective ways to lose weight. Weight loss hypnosis and weight loss hypnotherapy have become more and more popular and widely available over the past few years. People are acknowledging the many different, positive benefits of hypnotherapy and as a result are far less skeptical. However let us make it clear at the outset, the Gastric Mind Band Permanent Weight Loss treatment as provided at the Elite Clinic, does not rely on Hypnosis alone. The treatment is based around the empirical use of Cognitive Behaviour Therapy and incorporates a unique Super CBT protocol developed in house TCBT. The treatment uses a number of proven therapies each uniquely underpinned by each other. Ads we say on many pages of the web site, it is our opinion that helping someone to lose weight is relatively easy, ensuring that weight loss is permanent is the 'Magic Bullet'. The GMB treatment has been continually researched and developed over ten years and has now been performed on over a thousand individuals from around the world, do please take a little time to review the verified case studies and before and after photos and read the independent reviews of the journalists that have visited the clinic and completed the treatment themselves.
On the pages of this web site. You can read a number of case studies of our past weight loss clients, see their before and after photos. Also in the press section you can read a number of independent reviews of the treatment from editors of the world media, including The Times Newspaper, the Daily Mail and The Daily Telegraph. Watch the TV interviews of the founders of the clinic. But if you are still not convinced, then please read the Clinical Evidence section, the data was presented at a world Psychology Conference at Warsaw University by Dr. Sarah Clarke. You can find additional information about Hypnosis and other therapies used at the Elite Clinic here.
---
Weight Loss Hypnosis, Hypnotherapy.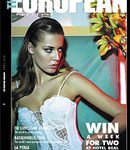 Hypnosis is a naturally occurring state of consciousness ; it's the same state of deep relaxation you experience when you're just about to fall asleep at night. It can also happen when you daydream, listen to music or watch a really good film: while you are concentrating intensely on something specific, you can become unaware of what is going on around you, or how much time has passed.
Hypnotherapy is the therapeutic use of Hypnosis, and is usually undertaken in a clinical environment, to help a person make positive changes and improvements in particular parts of their life. A Hypnotherapist uses clearly worded suggestions to help you overcome specific problems, such as changing and breaking an unhelpful habit, like smoking, for example, or even biting your nails etc. Hypnotherapy can also be used to help you let go of negative beliefs, to create a more positive self-image, improve your self-esteem and boost your self-confidence. It is vital that the person really wants to make these changes and also believes in their ability to do it too, in order for the hypnotherapy to be as effective as possible.
So how does this weight loss Hypnosis Hypnotherapy, work in the field of weight loss? Research results often support the claim that using Hypnotherapy/Hypnosis in the field of weight loss can be highly effective. You can read the abstracts Effectiveness of hypnosis as an adjunct to behavioral weight management. and also Controlled trial of hypnotherapy for weight loss in patients with obstructive sleep apnoea.for example, which are both available on the ncbi website. There are a lot of helpful points in this article, 10 Ways Hypnosis Can Help You Lose Weight—For Good, published by Harvard Medical School psychotherapist, Jean Fain, on Oprah.com website.
---
Weight loss Hypnosis Hypnotherapy
& The Gastric Mind Band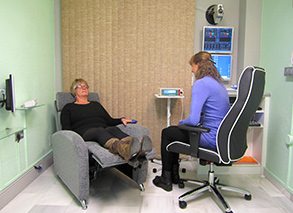 At the Elite Clinic in Spain, where the original Gastric Mind Band therapy was developed, the team have spent over ten years researching and developing their Gold Standard treatment whilst working with over 600 clients each desperate to lose weight. Initially the treatment was based on Hypnotherapy alone. Whilst this proved successful to a certain point, it didn't work for everybody, and its effects were often short-lived. During the research period, Cognitive Behaviour Therapy, (CBT), was introduced as a method of 'underpinning' the Hypnosis element of the treatment. CBT is an empirically-based therapy, now widely used in hospitals across the United Kingdom. The results were quite dramatic, although they still left a little room for improvement. Neuro Linguistic Programming, (NLP), was added to the mix and the results began to match clients' expectations.
Over the following three years, with many hours of clinical time with clients working around weight loss hypnosis hypnotherapy, the treatment has continually evolved and improved. Revolutionary new concepts have been trademarked and incorporated, such as Pause Button Therapy (PBT). This cleverly allows weight loss clients to freeze time; to stop and think about the consequences of their actions. In 2014 PBT was further upgraded and improved, the principles Martin and Marion Shirran worked closely with Dr. Sarah Clarke to establish what has become a respected psychological tool used world wide TactileCBT. Pause Button Therapy, Gastric Mind Band Therapy and TactileCBT are trademarks owner by Martin and Marion Shirran.
As it clearly states on the GMBand website the Gastric Mind Band therapy is not the least expensive in the market place. It is, however, probably the most researched and the most talked about. If you are considering weight loss, why not visit the GMB website, on the site you can read an extensive list of case studies along with independent reviews. Feel free to read the numerous testimonials and case studies, then draw your own conclusions.
---
But for final proof of

the treatments effectiveness read about a UK-based journalist interested in weight loss, Claudia Connell of the Daily Mail, who travelled to the clinic in Spain to check it out for herself, and her Daily Mail readers. Two weeks later, she wrote a two-page feature detailing her treatment that literally got the world talking. Read her article from the Daily Mail Newspaper here.
---
You can also read additional information about Martin and Marion Shirran, the developers of the Gastric Mind Band. They have now built up more than eight thousand one to one clinical hours, over the past ten years, working with people who fly to the clinic from around the world, each determined to achieve their ideal body weight.
---

But first, if you still have doubts, why not 'Try it Before You Buy it'.
We recently recorded a one hour MP3 audio file, which contains a full introduction of the GMB treatment by Martin and Marion Shirran and includes a studio-produced full GMB Hypnotherapy Session, it will hopefully demonstrate to you how with the GMB treatment you really can achieve the Permanent Weight Loss you desire. The MP3 download costs just £9.95, which is fully refundable should you at any time within six months of purchase decide to undertake the GMB treatment in any format. You can read more information and if you wish download the file here.
You really have nothing to lose….Just Excess Weight
---

International Home Visits
In addition to providing the Gastric Mind Band treatment at the clinic, Martin and Marion continue to offer the full treatment package internationally via private home visits worldwide; the fees are subject to availability and negotiation.
Potential clients requiring additional information or details of availability are invited to contact Martin and Marion.
---
Gastric Mind Band Blog


Keep up to date with the latest news and trends around everything regarding Dieting, Weight Management, Nutrition and Exercise by visiting our Blog page. With new in-depth info being added every week make sure you book mark the page and visit regularly. Click here to see what everyone is talking about, feel free to share the link with your friends.
---
Contact Us

So if you're tired of yo-yo dieting and weight loss gimmicks that don't work and are ready to permanently change your relationship with food, email us today using the contact form and we will be pleased to answer any outstanding questions you may have. We look forward to hearing from you soon and maybe meeting you and helping you change your life for the better. If you have any questions regarding the treatment, please feel free to contact us at your convenience.
---
For a brief introduction to the GMB treatment view the short animation video below.