Gastric Band Hypnosis in Denmark
Mie Bendsen var i oktober 2012 i Malaga og blev certificeret Gastric Mind Band terapeut hos Martin & Marion Shirran.
Mie er desuden certificeret life & businesscoach samt certificeret hypnotisør og hypnoterapeut. Hun er den eneste certificerede Gastric Mind Band behandler i Danmark og Skandinavien.
Mie Bendsen travelled to Malaga to train at the Elite Clinic with Martin and Marion Shirran and became a certified Gastric Mind Band and PBT therapist in October 2012.
Mie is also a certified life & business coach and certified hypnotist and hypnotherapist. She is at present the only certified Gastric Mind Band therapist in Denmark and Scandinavia.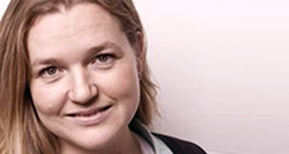 Concreto
Vesterbro 34
9000 Aalborg, Denmark
Email: mie@concreto.dk
Website: www.gastricmindband.dk
Telephone Direct: + 45 3030 2150