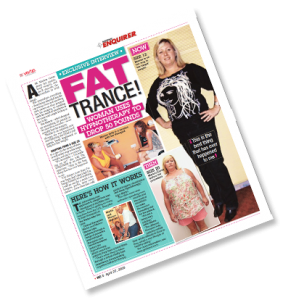 At The Elite Clinic in Spain, we are dedicated to helping you lose weight, as well as, looking good and feeling your best. To that end, we are focussed around adopting new and innovative strategies and techniques for tackling the problem of weight management. The treatment procedure that we follow at our state-of-the-art clinic is the Gastric Mind Band as opposed to the very popular surgical gastric band treatment. This is because of the many problems that can arise from the latter, some of which are mentioned below:
● The surgical treatment involves laparoscopic surgery by which the band is fitted to the patient's stomach. This makes patients vulnerable to developing a DVT or contracting an MRSA infection and other health risks associated with undergoing general anesthetics.
● The procedure is not suitable for everyone. Only individuals with a high BMI of 40 or above can benefit from this. Patients who are extremely overweight or suffer from health conditions are not suitable candidates for this procedure. On the other hand, our hypnosis gastric band therapy is for everyone.
● The morbidity rate is approximately one in every eighteen hundred patients undergoing the procedure, whereas hypnosis carries a lot less risks.
● There is the risk of the band breaking or slipping and leaking into the body cavity; resulting in more surgeries. Since our Gastric Mind Band therapy is a non-invasive treatment, you do not have to worry about going under the knife.
● For the surgical procedure to work, patients have to maintain a strict gastric band diet and other such restrictions. On the other hand, our mind band approach only aims to condition your mind to prevent overeating.
If you want to permanently lose weight without facing any health risks, try our gastric band hypnotherapy treatment. Contact us today for further information at Elite Clinic.