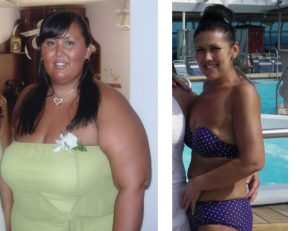 The Elite Clinic in Spain was the developer of the Gastric Mind Band® Treatment that aims to take you into the eye of the diet storm. With our innovative treatment plan, we want to offer you an exciting and new weight management approach. Moreover, we will be introducing you to issues that you may have never associated with weight gain before. One session with us will compel you to question the complex relationship that your body shares with food and empower you to take control of your situation.
We Make it Possible to Lose Weight without Going Under the Knife
With the support of the professionals at The Elite Clinic, you no longer have to view weight loss as a struggle. Our Gastric Mind Band® Treatment is a non-invasive approach that does not consist of strict weight loss diets or difficult exercise regimes. Thanks to our in-depth research and experience, we are competent enough to provide you with a tailored weight loss solution. Our treatment is a combination of TactileCBT, Cognitive Behaviour Therapy and Mindfulness Therapy, underpinned by Hypnotherapy.
If you are wondering how our weight loss treatment works without the traditional dietary changes, exercises and surgery, look below.
We hypnotise our patients at our state-of-the-art weight loss clinic and try to unravel the mysteries of the mind, body and soul.
Through a series of sessions incorporating TCBT, an upgrade to CBT that was developed at the Elite Clinic, we are able to 'Re-Set' the mind and change the relationship that it shares with food. The result of the treatment is that our patients no longer crave to overeat; and thus, lose weight naturally.
Our experts understand the individual and specific needs of each patient and develop a completely personalised weight loss treatment plan.
So, do you want a permanent weight loss solution? If yes, schedule an appoint with Elite Clinic today and find out how you could start to lose your excess weight in just 3 to 4 days.