10 Reasons to Drink Healthy Smoothies
Weight loss is never easy, and if you've been dieting for most of your adult life then we don't need to remind you about the difficulties. But, most of us, believe it or not, make things difficult for ourselves. None of us should be spending our entire lives dieting, or worrying about our weight; what we should be doing is simply living a healthy lifestyle.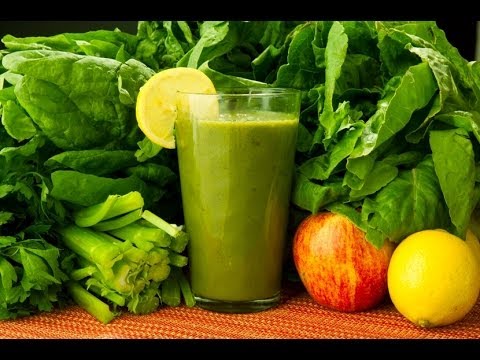 Being healthy should be part of our overall lifestyle and something we do every day. Unfortunately many of us are guilty of creating an idea in our heads about dieting or staying healthy. Many will only think about their health and losing weight for a New Year's resolution, or ahead of a planned beach holiday, not realising our health should be our number one priority each and every day. Staying healthy doesn't mean you have to eat bland veggies all day either; there are plenty of great foods, including super foods, out there that are incredibly tasty. Today, we will be covering something even more delicious and healthy – the smoothie.
10 Reasons why you should include smoothies into your daily lives
Ask yourself why so many people consume healthy smoothies on a regular basis? It's not just some passing fad; many of us have been doing it for years because we know the health benefits involved. We decided to put together a great list that prioritises all of the health benefits associated with smoothies. This includes our very own, healthy smoothie recipes that you can download for free!

Marion Shirran, the lead therapist at the Elite Clinic in Spain and co-developer of the amazing Gastric Mind Band weight loss treatment, fell in love with her Nutribullet from the day it arrived. She spent many months working her way through all the recipes that were featured in the accompanying booklet, but as a lover of healthy, fresh food, she started to create a selection of her own, exclusive blends of fresh fruit and vegetables, which all went down a storm with visiting clients from around the world. We have included a small selection of these totally unique recipes for you to try…Enjoy…
Check out our top 10 list, and find out why making healthy smoothies is worth investing your time and money in.
#1 – Perfect measurement of your daily intake of fruits and vegetables
Healthy smoothie recipes give you the perfect balance for your daily allowance of fruits and vegetable. Fruits can be a bit challenging when it comes to our daily healthy intake, but blending a couple of servings into a smoothie can help you reach your body's daily nutritional needs.
#2 – Weight loss
You'll find virtually hundreds of weight loss programmes that tell you to replace a meal with a healthy smoothie. Following the right smoothie recipe provides your body with all the vitamins and minerals it needs. With a good smoothie you can stop yo-yo dieting and finally get the weight loss results you want – best of all, you can lose weight easier than before and live a healthy lifestyle.
#3 – Healthy smoothies can improve digestion
Constipation and indigestion isn't exactly fun, and we do our best to avoid such things. But if you let your blender or Bullet "chew" your food, it can actually ease the burden on your digestive system. Best of all, you consume plenty of dietary fibre to ensure easier digestion.
#4 – Smoothies help you detox
A good detox is its own reward! It's not something we like to think about, but the fact is we are literally bombarded by thousands of man-made chemicals in today's world. This leaves our bodies begging to be "reborn" or "detoxed". Healthy smoothies can give your entire system a much deserved break. Healthy ingredients like kale or dandelion greens can aid in your body's detoxification, and taste way better than you may think.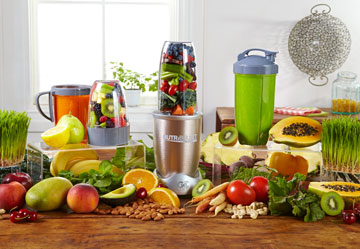 #5 – Healthy smoothies can help build muscle
By drinking smoothies, you can help provide your body with the nutrients it needs. This helps during athletic exercises. So if you are a runner or participate in highly athletic competitions, a smoothie can help you excel and recover after your extensive workout. In fact, it's actually easier for your body to absorb and assimilate the nutrients in a smoothie than in an entire meal.
#6 – Healthy smoothies can help strengthen your immune system
No one likes to be unwell, and maintaining a healthy lifestyle is paramount in overall positive health management. The right smoothie recipes will boost your immune system, which then helps empower your immune system.
#7 – Awesome brain power
Smoothies can give your brain all the vitamins and nutrients it needs. This in turn can help your mental health, which includes mental clarity, better focus, and a better memory.
#8 – Energise your body
Smoothies can help you supply your body with the right fuel for more energy in the short and long term.
#9 – Healthy ingredients you can really sink your teeth into
Well, maybe not your teeth, considering the blender is chewing for you, but you get quite the selection of healthy ingredients you can really play around with. Try your own concoction, or go for our recipe ideas in the download.
#10 – Reduce those nasty cravings
Finally, one of the best reasons in our humble opinion is smoothies and all those delicious ingredients therein can help you reduce those sugar cravings. Scientists tell us that sugar is just as addictive as cocaine, if not more so. Smoothies can help you get rid of those cravings, and after only 21 days off the real processed sugars, you can kick the habit for good.
Healthy smoothies honourable mentions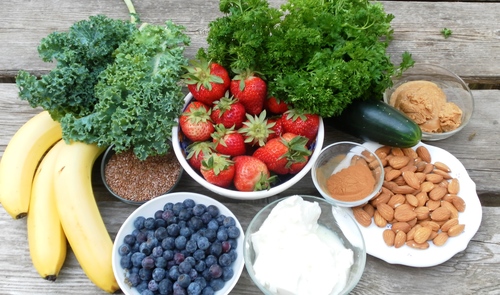 Before you get to the download and take the next step in your quest for a healthier lifestyle, here are few honourable mentions not listed above:
Smoothies are quick and easy to make, and those long labouring hours dedicated to healthy meals might be over
Smoothies can help you reach your personal health goals a lot faster
Smoothies can help you sleep better
Smoothies provide you with meal flexibility
One final note, smoothies give you a feeling of empowerment, and allow you to take back control of your health. You get to take back your health through simple and delicious smoothies.
Do you have a smoothie recipe you'd like to share? Drop us a comment below!
Download our special smoothie recipes below.