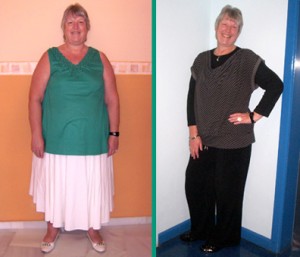 The title of this blog says it all – Gastric Mind Band therapy should be seen as an investment rather than a cost because that's exactly what it is.
All diets cost money over time, be it buying special or different food to the usual, purchasing meal plans, weightwatchers, SlimFast and so on. The only difference that people can find off-putting is that Gastric Mind Band is an upfront, slightly larger payment, rather than spread monthly. It may seem initially like a large sum to pay upfront, but the treatment and all of its many benefits keep on coming in the weeks months and even years after your 4 days of treatment. All of a sudden, this seems a lot more reasonable.
Gastric Mind Band is a sound investment as each session is personalised and unique. You are not getting an off the shelf package, "one size fits all", but a program that is geared towards and will work specifically for you. This means that it's success rate blows silly fad diets out the park.
When you pay for Gastric Mind Band treatment, you know you are getting a service that WILL successfully help you lose weight.
Gastric Mind Band treatment is not limited to the 4 sessions you receive at the clinic. In addition to the regular contact with the therapist in the weeks following treatment and ongoing support, GMB therapy is a lifelong investment. GMB treatment works to change your mind set and relationship with food for the rest of your life.
Gastric Mind Band is a great investment to make, as once it has helped you to lose your desired amount of weight, it continues to deliver value and results. The way it targets your behaviour, and the way you think about food will set you on a path to a new life as a slimmer and much healthier person with the power and control to maintain it for the rest of your life.
As our lovely client Anthony talks about in the short interview video below, Gastric Mind Band is a good investment simply because it works. Money is only wasted when spent on things that do not give the desired result, and GMB is not like other fad diets.
You cannot measure your health and lifestyle in terms of cost. If it means being able to take control of your relationship with food and lead a happier, healthier life, GMB is undoubtedly worth it.
To hear more of what Anthony has to say about his own views and experiences after receiving the Gastric Mind Band treatment, watch our short video below!

If the Gastric Mind Band seems like an investment that will benefit and improve your life, see which treatment best suits your needs by looking at our appointments page here. Book your treatment today, and begin your journey to a new, slimmer and happier you! Just click here.
If you still need some convincing, download our new free ebook, that has lots more information about GMB and hints and tips about how you can not only lose weight, but keep it off. Simply click on the button below!