Gastric Mind Band Licensing – Regional and Master Licenses Available.
Gastric Mind Band Licensing. The principals of the Gastric Mind Band treatment, Martin and Marion Shirran are keen to hear from individuals, or organisations around the world, who may be interested in acquiring the exclusive or non exclusive licence and associated training and accreditation, in order to open a Gastric Mind Band centre in their region.
Read more about Gastric Mind Band Licensing. As the trade mark owners we are dedicated to retaining our position as the premier providers of our gold standard, permanent weight loss solution. We believe that the combination of our commitment to ongoing research and development, and the continued interest in our treatment from the media worldwide, offers our partners a long-term, profitable and rewarding future.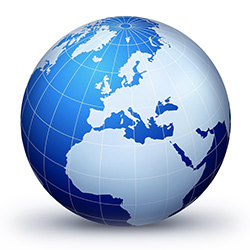 The Elite Clinic, located in Fuengirola, Spain, undertakes the function of International training centre for all new therapists requiring Accreditation in the providing of the Gastric Mind Band process. All training is provided exclusively by Martin and Marion Shirran.
The number of training days required for new therapists is dependent on the individuals previous experence and general knowledge around the subject. Martin & Marion are particularly interested in talking with potential Licensees from across the USA. In the first instance interested parties are invited to contact Martin & Marion at The Gastric Mind Band training centre in Spain.