Gastric Sleeve Surgery
What is Gastric Sleeve Surgery?
Gastric Sleeve Surgery is a surgical weight-loss procedure. There are several types of weight loss surgery (Bariatric Surgery) available, including the Gastric Balloon, Gastric Band, Gastric Sleeve and Gastric Bypass.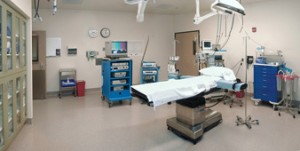 Gastric Sleeve Surgery, or Vertical Sleeve Gastrectomy, is sometimes mistakenly referred to as Gastric Band Sleeve.
The operation takes between 60-90 minutes and is usually performed by minimally invasive surgery, (otherwise known as keyhole, or laparoscopic surgery) under general anaesthetic. Small incisions are made in the abdomen and a camera attached to a laparoscope is inserted to allow the surgeon to see inside the abdominal cavity and perform the operation. This modern surgical technique is less invasive than an open procedure, and the post-op pain and recovery time is also reduced.
The Vertical Sleeve Gastrectomy is a non-reversible procedure, which involves removing around 85% of the stomach by stapling it vertically. The stomach ends up shaped like a small banana and its capacity is drastically reduced to around 4-6oz (113-170ml).
---
There are strict guidelines regarding the Gastric Sleeve post-op diet,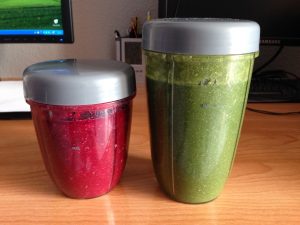 whereby the patient starts by consuming clear liquids only for the first couple of days, followed by full liquids such as milk and protein shakes for up to two weeks, then pureed food with a smooth consistency and no lumps for about another week, before progressing on to soft foods and finally solid foods.
Surgeons often recommend taking a variety of supplements including multivitamins, calcium, vitamin B12 and iron, in order to avoid suffering any deficiencies. Patients are also advised to drink 8 glasses of water per day, but only tiny sips at a time, stop drinking 30 minutes before eating and not drink anything again until 30 minutes after a meal. Eating raw fruit and vegetables, and also nuts and olives is not advisable. Patients have to take very small mouthfuls and chew everything slowly and thoroughly, so it should take them around 10-15 minutes to eat just two tablespoons of food.
---
According to statistics, on average people lose around 60% of their excess weight after Gastric Sleeve Surgery. There is an expected weight loss calculator on the Obesity Coverage website.
All surgical weight loss procedures carry certain risks and complications, as well as benefits. The NHS website gives a comprehensive outline of potential side effects, including nausea and vomiting, reflux, internal bleeding, infection, anaemia and vitamin deficiency, to name but a few!
---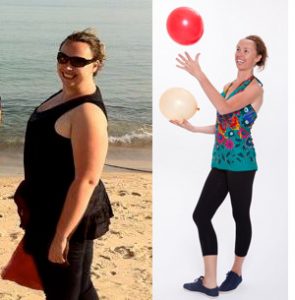 If you are overweight and looking for a permanent weight-loss solution, you should first consider choosing the Gastric Mind Band. This is a completely non-invasive, surgery and pain-free option, providing the same weight loss benefits as Gastric Sleeve Surgery, but without having to endure a rigid, post-procedure diet plan for the rest of your life, or run the risk of experiencing any unpleasant side effects or complications, plus of course it comes at a fraction of the cost of the surgical alternative.
The approach has been featured on National television on both sides of the Atlantic, and is now the subject of a book, The Gastric Mind Band, published by Hay House. Before you make your final decision view www.gmband.com, read the case studies, check out the before and after features, and if you're still not convinced, read the independent reviews of journalists that have visited the clinic. If you still have any doubts request a free telephone consultation with one of the clinical team. You have nothing to lose, other than weight of course!
You can read additional information about Martin and Marion Shirran, the developers of the GMB treatment, here.
---
But Does It Work…?

Read the independent review of the GMB treatment published in The Daily Mail.
A UK-based journalist interested in weight loss, Claudia Connell of the Daily Mail, travelled to Spain to meet Martin and Marion and experience the Gastric Mind Band for herself. Two weeks later she wrote a two-page feature in the Daily Mail detailing her treatment that literally got the world talking. Read her article from the Daily Mail Newspaper here.
---
But first, if you still have doubts, why not 'Try it Before You Buy it'.
We recently recorded a one hour MP3 audio file, which contains a full introduction of the GMB treatment by Martin and Marion Shirran and includes a studio-produced full GMB Hypnotherapy Session, it will hopefully demonstrate to you how with the GMB treatment you really can achieve the Permanent Weight Loss you desire. The MP3 download costs just £9.95, which is fully refundable should you at any time within six months of purchase decide to undertake the GMB treatment in any format. You can read more information and if you wish download the file here.
You really have nothing to lose….Just Excess Weight
---

International Home Visits
In addition to providing the Gastric Mind Band treatment at the clinic, Martin and Marion continue to offer the full treatment package internationally via private home visits worldwide; the fees are subject to availability and negotiation.
Potential clients requiring additional information or details of availability are invited to contact Martin and Marion.
---
Gastric Mind Band Blog
Keep up to date with the latest news and trends around everything regarding Dieting, Weight Management, Nutrition and Exercise by visiting our Blog page. With new in-depth info being added every week make sure you book mark the page and visit regularly. Click here to see what everyone is talking about, feel free to share the link with your friends.
---
Contact Us

So if you're tired of yo-yo dieting and weight loss gimmicks that don't work and are ready to permanently change your relationship with food, email us today using the contact form and we will be pleased to answer any outstanding questions you may have. We look forward to hearing from you soon and maybe meeting you and helping you change your life for the better. If you have any questions regarding the treatment, please feel free to contact us at your convenience.
---
For a brief introduction to the GMB treatment view the short animation video below.