52lbs fat disappeared – Laura's Weight Loss Success Story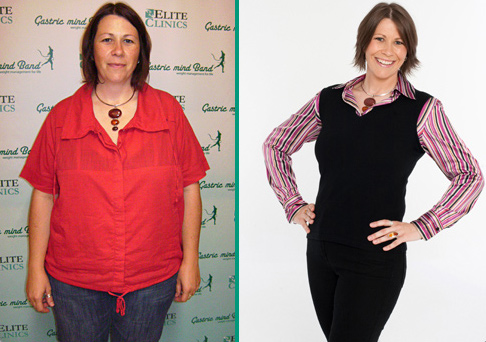 From misery to happiness; the end of an obsessive relationship with food and the knowledge that I will never be overweight again. It was amazing 52lbs fat disappeared.

My name is Laura J. Graham, I'm 37 years old, 5 feet 4 inches, a vegetarian. I live with John, my partner of 18 years, in Scotland. Since my late teens I've always been slightly overweight, but only by 7 pounds or so. I was always able to go on some sort of diet and lose a few pounds. But when I turned 30, I put on a lot more weight. This time, I couldn't lose it so easily.
The weight gain continued for 7 years until I discovered with horror that I weighed 190 pounds and that according to my BMI I was now officially "obese". I was 14 pounds heavier than John, who is 6 feet tall! I felt miserable and disgusted with myself, and my confidence dropped to an all-time low. I was incredibly self-conscious and avoided looking at mirrors because I honestly didn't recognise myself anymore. The thought of shopping for clothes for a social event really upset me!
The solution to my growing misery had actually been mentioned to me previously. I had laughed at the idea of having a virtual gastric band "fitted" by hypnosis as a permanent solution to weight loss. That was until my mother emailed me the details of Martin and Marion Shirran's Clinic in Malaga, Spain and their Gastric mind Band treatment.
---
All of the Gastric Mind Band® (GMB) client testimonials on this site are the clients own words and opinions. The GMB treatment is not intended to diagnose, treat, cure or prevent any disease. Read our full disclaimer here.
---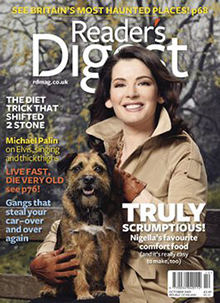 I read every single page of the website twice and asked John to do the same. It made a lot of sense. I knew that I had an obsessive relationship with food and that no conventional diet had made even a bit of difference. I needed help and guidance to change my eating habits, but more than that, I needed to be released from the conditioning that had led me to overeat in the first place. Five minutes later I phoned the Clinic and booked myself in for Gastric mind Band™ method. It was the best thing that I have ever done for myself. Exactly 7 months later and without any problems, hitches or setbacks I had lost 52 lbs and went from a tight size 18 to a groovy size 10 – 12.
What amazed me the most about the process was that I found it really easy. I weighed myself every fortnight and I consistently lost weight. The Hypnosis, Cognitive Behavioral Therapy, and Neuro-Lingustic Programming which is part of the Gastric mind Band worked like magic. I no longer had the desire to comfort eat, or eat because I was bored. I was able to leave food on my plate and manage food cravings with ease. I was able to go out for dinner once or twice a week, have my favourite foods, and even a glass of wine. I could occasionally eat things that most people would avoid on a conventional diet because the therapy enabled me to keep my portion sizes normal, eat slowly and sensibly, and stop eating when I was satisfied. Finally, I bought myself a treadmill and actually started to enjoy using it, although I had previously hated exercising.
So here I am today – 138 pounds. 52lbs fat disappeared. I'm healthier and happier and so much more confident. I'm also totally in control of my eating habits and I can enjoy social events without worrying about what I'm going to wear or how I'm going to look, but the best part of it all is this: I know with total conviction, no matter what, that I'll never be overweight again, ever!
---
But first, if you still have doubts, why not 'Try it Before You Buy it'.
We recently recorded a one hour MP3 audio file, which contains a full introduction of the GMB treatment by Martin and Marion Shirran and includes a studio-produced full GMB Hypnotherapy Session, it will hopefully demonstrate to you how with the GMB treatment you really can achieve the Permanent Weight Loss you desire. The MP3 download costs just £9.95, which is fully refundable should you at any time within six months of purchase decide to undertake the GMB treatment in any format. You can read more information and if you wish download the file here.
You really have nothing to lose….Just Excess Weight
---

International Home Visits
In addition to providing the Gastric Mind Band treatment at the clinic, Martin and Marion continue to offer the full treatment package internationally via private home visits worldwide; the fees are subject to availability and negotiation.
Potential clients requiring additional information or details of availability are invited to contact Martin and Marion.
---
Gastric Mind Band Blog
Keep up to date with the latest news and trends around everything regarding Dieting, Weight Management, Nutrition and Exercise by visiting our Blog page. With new in-depth info being added every week make sure you book mark the page and visit regularly. Click here to see what everyone is talking about, feel free to share the link with your friends.
---
Contact Us

So if you're tired of yo-yo dieting and weight loss gimmicks that don't work and are ready to permanently change your relationship with food, email us today using the contact form and we will be pleased to answer any outstanding questions you may have. We look forward to hearing from you soon and maybe meeting you and helping you change your life for the better. If you have any questions regarding the treatment, please feel free to contact us at your convenience.
---
For a brief introduction to the GMB treatment view the short animation video below.