Got a Question, Interested in Availability
The Gastric Mind Band – Session Two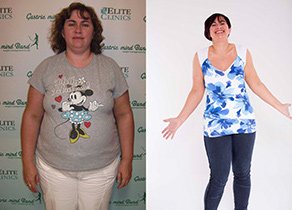 Session two starts to focus on important aspects such as the potential impact your weight is having on your health.
Firstly, you will be taken for a blood test, to check your glucose, cholesterol and triglyceride levels.
Secondly, the Tanita Body Composition Analyser is used to accurately establish your starting weight, as well as useful and precise information about your body fat percentage, fat mass, visceral fat rating, your unique Resting Metabolic Rate, (sometimes referred to as as your Metabolic Fingerprint) and interestingly, your current metabolic age too.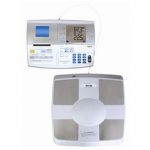 Your Metabolic Fingerprint is the number of calories burned each day simply to maintain normal body functions such as breathing, keeping your heart beating and your brain working, without taking into account any exercise or other physical activity. Metabolism plays such a significant role in our overall health and fitness that your Resting Metabolic Rate, (RMR), accounts for up to 75% of the total calories your body burns each day.
Other components of the therapy will be personalised, based on the information gathered during the case conceptualisation. We will cover elements such as the difference between eating mindlessly and mindfully. We offer numerous tips and techniques to help you change particular habits, such as the speed of your eating, along with plenty of advice about how you can feel much more confident and in control around food. You will learn how to feel comfortable and satisfied eating smaller portions, and also be able to leave food on your plate.
One of the most important aspects of GMB Therapy is to identify and address specific issues and triggers, which often lead overweight people to eat at times when they are definitely NOT hungry. We use elements of Cognitive Behaviour Therapy to pinpoint any sabotaging thought patterns you might have around food and to help you start to change and modify your behaviour.
Other components of the therapy will be personalised, based on the information gathered during the case conceptualisation. Session two ends with your personalised Hypnosis session, recorded live, which will include positive, and helpful suggestions, specifically for your benefit, taking into account, and incorporating, all the things we will have already discussed during the session.
You will be given a copy of all the Hypnotherapy sessions, enabling you to re-visit them at home as often as you wish. As we repeatedly say, ongoing support is a vital component of the GMB treatment. In a perfect world, we would ask clients to return to the clinic around twelve weeks after completing the GMB to undergo a top-up session: we call it a "Band Adjustment" session. Of course, this is often not possible, so we can, and often do, undertake these sessions via Skype.