Got a Question, Interested in Availability
International Home Visits
In addition to providing the Gastric Mind Band treatment at their Elite Clinic in Southern Spain. Martin and Marion continue to offer the full 'Premier' Gastric Mind Band Treatment package internationally via private home visits.
A full description of the treatment provided can be reviewed on the 'Clinic Based GMB' page here. Additional information is provided on the 'How it Works' page
There are a number of reasons why clients cannot, or do not wish to visit the Spain based clinic and instead request that the treatment be carried out either locally, or indeed in their own homes. It maybe owing to work commitments, a fear of flying or for reasons of confidentially.
---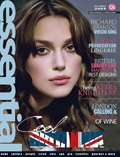 Over recent years Martin and Marion have traveled to many locations to deliver the GMB treatment, including India, the USA and across Europe. Sometimes working with a client individually, and occasionally clients may have gathered a small group of friends or family together to complete the treatment.
Recent trips have included visiting India to treat a group of family members ahead of a large wedding. A trip was also arranged by a past client of the clinic who arranged for Martin and Marion to visit the UK and treat five of her close friends.
Of course when travelling abroad to deliver the treatment on a group basis, the costs involved on an individual basis can be favorable in comparison to the group individually flying to Spain. Clients wishing to discuss availability or costs are invited to contact Martin and Marion either by email or telephone.
---