Got a Question, Interested in Availability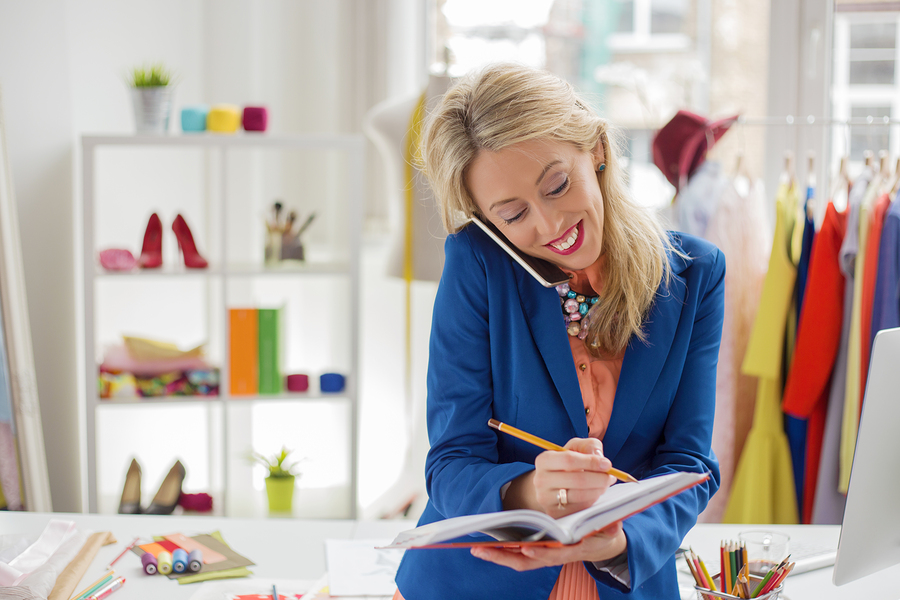 Gastric Mind Band Books Audio Products
Martin and Marion's books are distributed worldwide by Amazon, available in Kindle, Paperback and some in Audible formats with all the normal payment options and delivery guarantees. The Amazon links on this page will divert to Amazon UK, please select on your browser the appropriate Amazon site that is best suited to your location.
Our Audio products are available for immediate download, and can be purchased with your credit card or via Pay-Pal, all purchases are handled via a secure server, hopefully giving you complete peace of mind.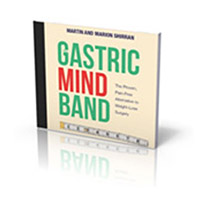 Introduction to GMB Audio Download "Try Before You Buy" Try it First. The content of this new audio recording has been written to hopefully answer a number of the questions that are often raised by those considering completing the GMB treatment. The Audio file provides a brief overview of the treatment, and includes a full, studio produced hypnotherapy session, as incorporated in the GMB treatment. The recording is available as a MP3 download. Should you decide to go ahead and complete the full treatment then the purchase price will be refunded in full. Receive it today: download price £9.95.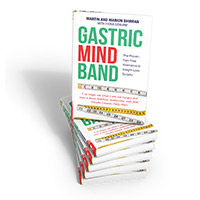 The Gastric Mind Band book published worldwide by Hay House, as you turn the pages you will read about the GMB phenomenon for yourself and be able to experience some of the many benefits without leaving having to leave your home.
"The Shirrans are a breath of fresh air….. This book will give you the relationship with food you always dreamed of plus more." "As a lifetime yo-yo dieter I was sceptical about GMB but came away very impressed. I no longer eat when I'm not hungry and have a much healthier relationship with food." Claudia Connell – Daily Mail. "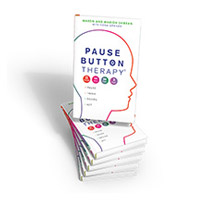 Pause Button Therapy published by Hay House, describes a new and proven, innovative and interactive therapy technique allowing users to quickly learn how to break free of negative habits and unconscious responses.
Pause Button Therapy is a major component of the Gastric Mind Band therapy. Based on an incredibly simple idea, it has been hugely successful in the treatment of everything from addiction and weight issues to depression, anxiety and relationship problems, the book shows the many ways it can transform your experience of life.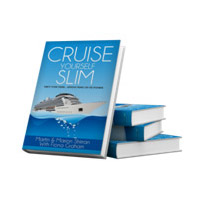 Cruise Yourself Slim the ultimate weight maintenance manual for cruise passengers. If all 2017's 22 million passengers put on an average of 4lb per cruise, they'd gain 44,000 tons and more – the weight of a small cruise ship.
Martin and Marion Shirran, are avid cruisers who know just how much gastronomic temptation exists on cruise ships 24/7. They also know about weight management and know all the techniques, tips and tricks you'll need to avoid coming home having piled on enough pounds to sink a cruise ship!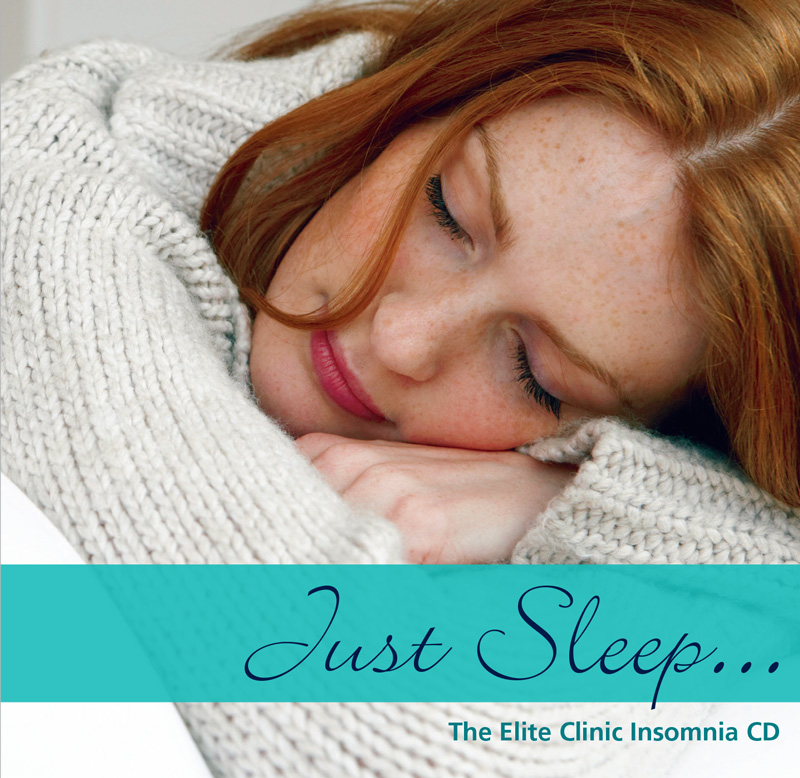 Just Sleep a must have for your next flight… or to help overcome insomnia, Stress, anxiety and sleepless nights can all be a thing of the past with Elites Just Sleep CD. Whilst they were initially developed and are still used on a regular basis to help stressed clients, recent publicity has introduced them to the flying public. Reported to be as essential as your Passport and Boarding Pass on long haul flights, engine noise, loud children or someone snoring can all a thing of the past. The Audio file has been beautifully written and professionally recorded by Marion Shirran. Download now just £4.95.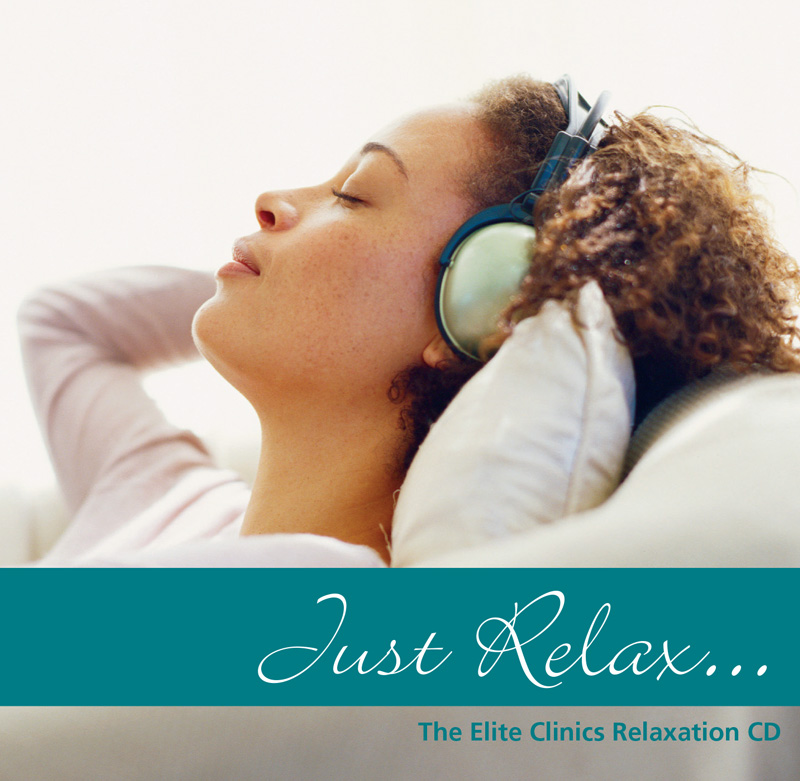 Just Relax, delivers a guaranteed twenty minute siesta.… The Just Relax audio file, offers an identical experience to the user as the Just Sleep file above, however after twenty minutes you will be gently awoken, any stress or anxiety you were experiencing will have magically melted away, leaving you ready to face the challenges ahead. As with the Just Sleep file, it is the perfect companion on long haul flights. Download now just £4.95.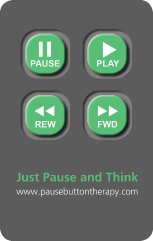 Pause Button Therapy is a vital component of the GMB treatment, in fact a whole book has been written exclusively about the unique twist on CBT that it provides. In addition to treating weight loss PBT is used to treat Depression, Addictions, Relationship therapy and used with school children with behavioural issues. The mail order pack includes an instruction folder, two PBT cards and two wrist bands (one large, one small), enabling you to incorporate it into your life immediately. You can purchase the pack today for just £8.95, inclusive of postage and packing within Europe, or £12.95 for clients outside Europe.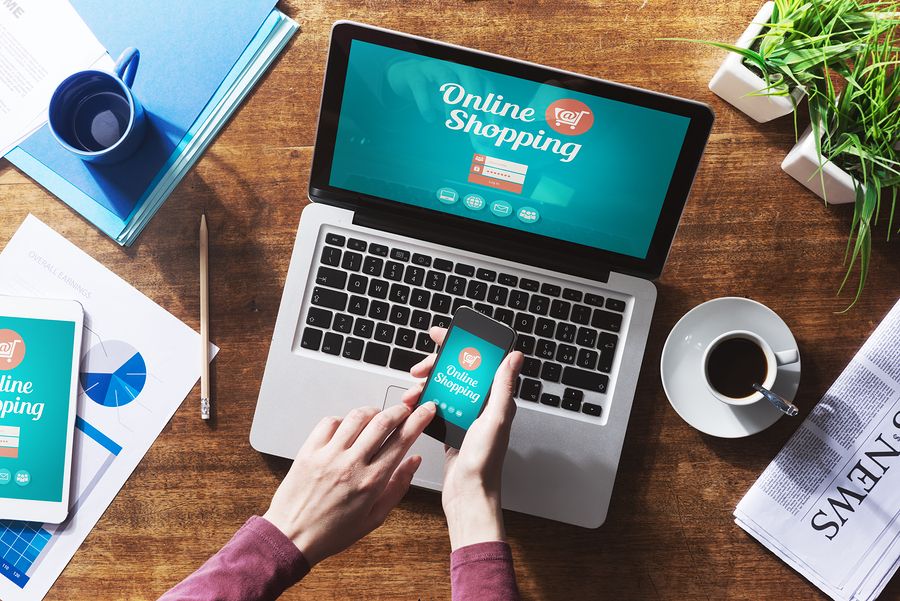 For complete customer satisfaction and peace of mind, all purchases are handled by a secure server. In the unlikely event of you experiencing any problems downloading the MP3 audio files please contact us at your convenience and a member of the team will ensure the issue is rectified immediately.