Got a Question, Interested in Availability
Alcohol and Dieting – Not a Good Mix
Part One…
Alcohol Dieting Weight Loss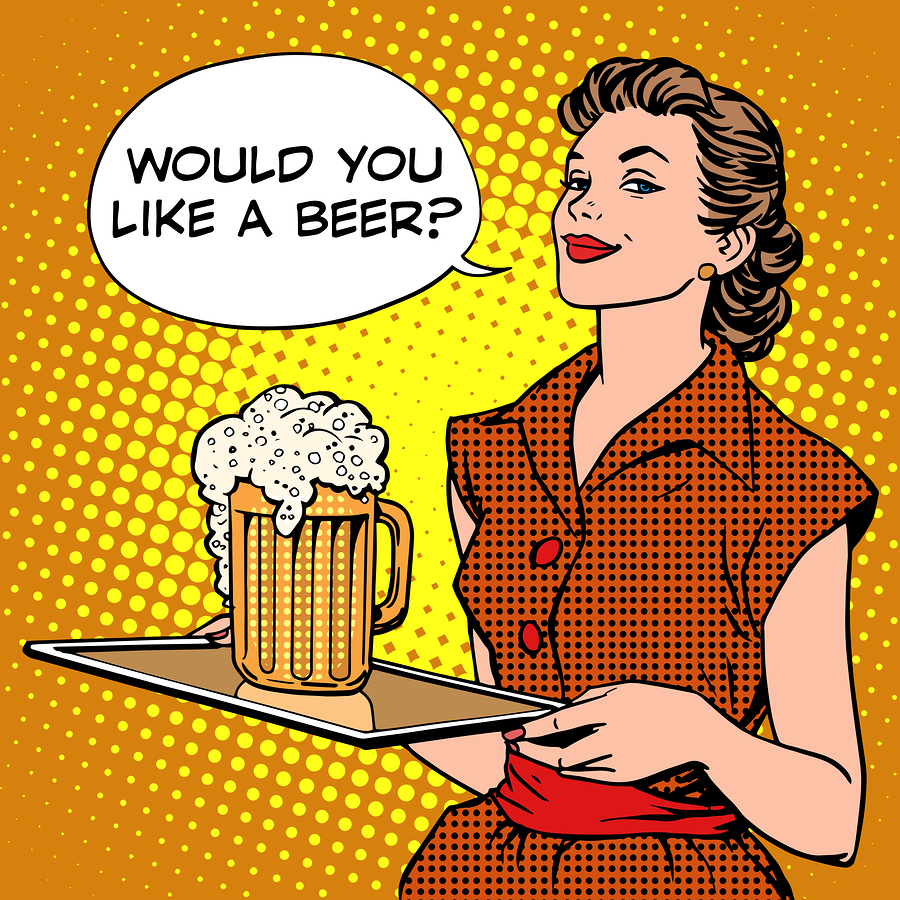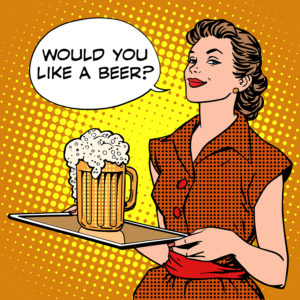 Alcohol Dieting Weight Loss.You can read more about Martin and Marion  along with detailed information regarding their Gastric Mind Band Permanent Weight Loss Treatment on this site. As you may have heard, or read before, Alcohol Dieting and Weight Loss are not a good mix. For people trying to lose, or maintain their weight, alcohol is often described as the devil, or sometimes as the dieter's enemy. So let's have a very brief, low level science lesson about alcohol, exclusively in relationship to weight gain. We apologise if you have read, or heard, some, or possibly all, of this before. Should you decide to complete the Gastric Mind Band Treatment, you will be assisted in your efforts to reduce your alcohol consumption as part of your weight loss journey.
Alcohol lowers a person's resolve, self-control and willpower. It impairs our judgement, obliterating our decision-making skills. It does this by altering the levels of neurotransmitters in the brain responsible for the control of thought processes, behaviour and emotion. You can read more about it here.
Maybe it's not surprising then, that more people break their diets following alcohol consumption than at any other time…Take a look at the in depth explanation of the Gastric Mind Band Permanent weight loss treatment for additional information on how we can help individuals reduce their alcohol consumption. That's why Alcohol Dieting Weight Loss are never a happy mix.
---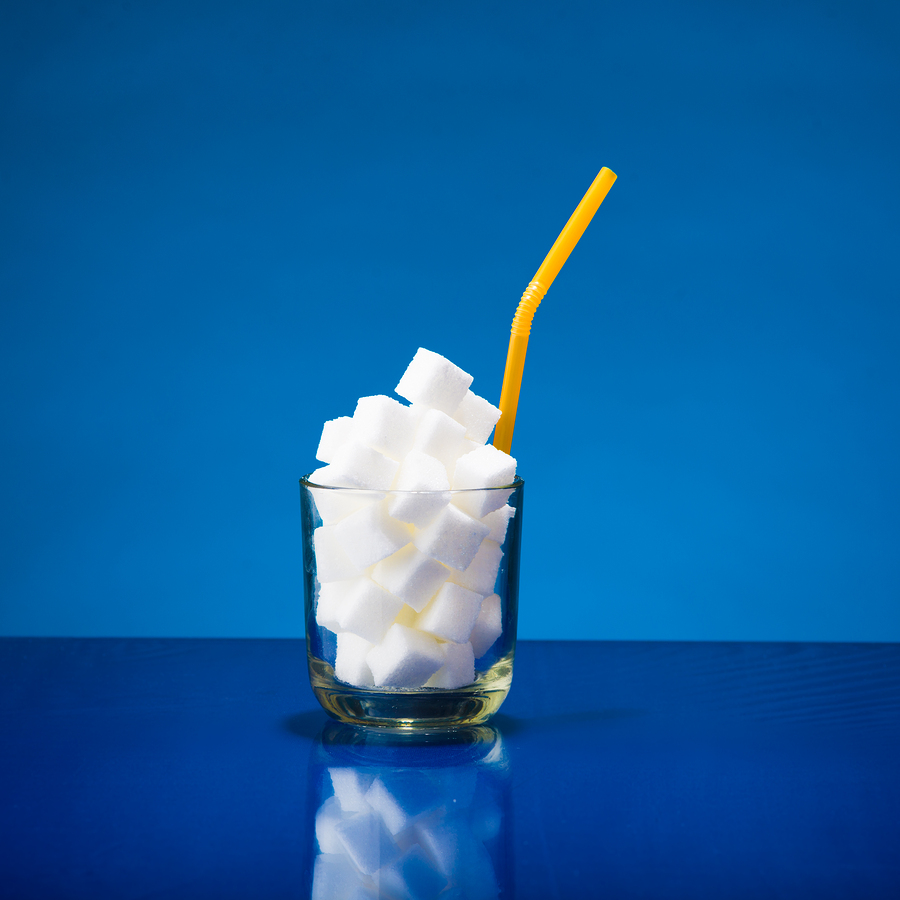 Alcohol and Dieting
Alcohol increases our sensation of hunger: so no, it's not your imagination that you always feel hungry after a few drinks; it's actually almost impossible not to! Medical research has shown that galanin, the hunger-increasing hormone, is produced when alcohol is consumed. So the more alcohol consumed the greater the amount of the hormone there is circulating. Oh, and by the way, galanin in your system the next morning is a major factor in the desire for fatty, carb-rich food, as a hangover cure. Other studies show that alcohol also increases your appetite by suppressing leptin, the hormone which normally tells your brain to stop eating and negatively effects many other brain chemicals that are involved in appetite suppression.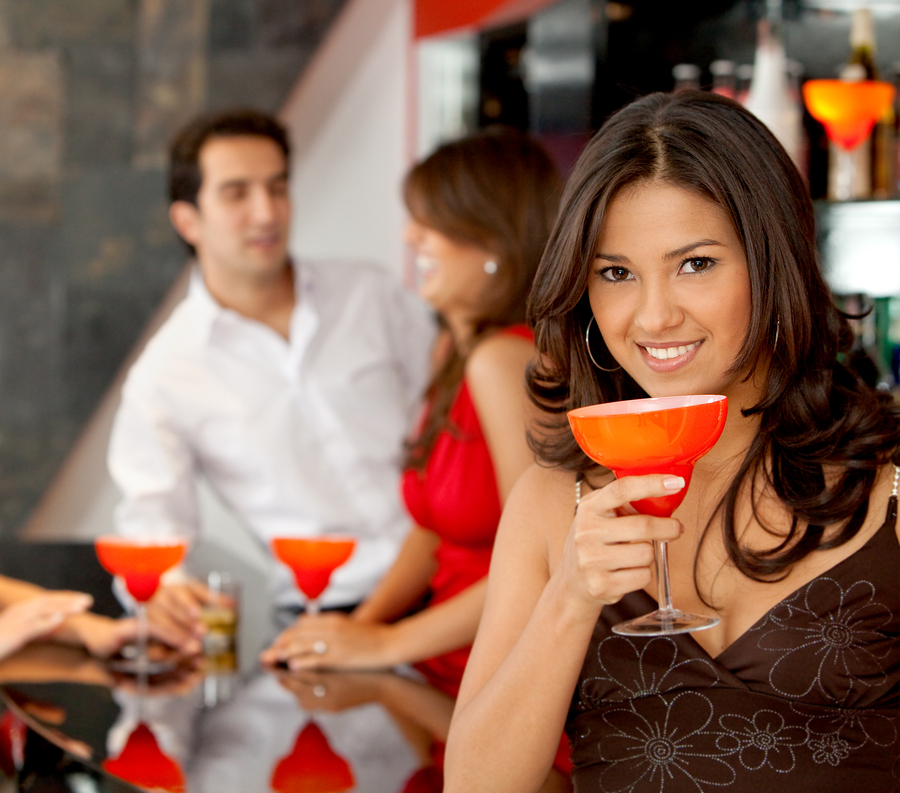 Alcohol is regarded by our body as a poison; basically, the liver recognises the by-products of alcohol as toxins!  Although we can use the calories from alcohol for energy, just as we can with other things we may consume (protein, carbohydrates and fat etc), the body can't store alcohol, so it needs to be metabolised as fast as possible. As a result, about 20% of the alcohol we consume is very quickly absorbed directly through the lining of the stomach, and enters the bloodstream, while the remaining 80% is absorbed in the small intestines; before being transported to the liver, where it is metabolised and converted into energy. Another reason why Alcohol Dieting Weight Loss are not a good mix.
The speed of the absorption is faster when the alcohol is high in concentration, carbonated, or if there is no food in the person's stomach. Does this mean that we are more likely to absorb more calories if we have a pre-dinner G&T compared with having a glass of wine with our meal? No, in fact the calories will all be absorbed eventually; it's just that the intoxication process will be slower if the alcohol is consumed at the same time as some food. Like we say at the top, Alcohol and Dieting just don't go together well.
---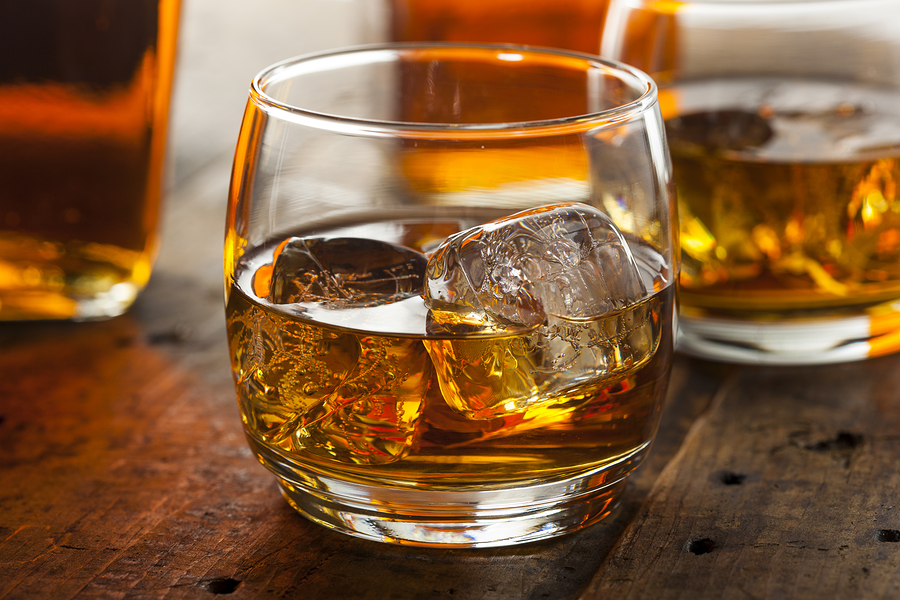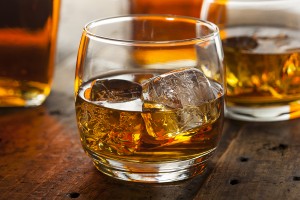 Alcohol alone doesn't necessarily lead to weight gain, but the reality is that when we combine alcohol and food, the body puts the digestive system "on hold" regarding the food, while it processes the alcohol first and foremost. Unfortunately, this means that we can quickly absorb the necessary amount of calories at that particular time to be converted to energy, before the body has a chance to start on metabolising the food. The result, of course, is that the body will then have to store the "excess" energy obtained from the food as fat! Alcohol and Dieting is hard. Alcohol Dieting Weight Loss are bad for dietiers.
Alcohol is a diuretic, meaning that it causes water loss and dehydration. Along with this water loss you lose important minerals, such as magnesium, potassium, calcium and zinc. These minerals are vital to the maintenance of fluid balance, chemical reactions, and muscle contraction and relaxation. The liver needs water to metabolise the alcohol, but because the alcohol causes a diuretic effect on the body, the liver has to divert water from other vital organs, including the brain, causing the brain to shrink in size, which then pulls on the membranes that hold the brain in the skull, which in turn leads to a throbbing headache!
"If you live in Las Vegas, there is a specialist service called 'Hangover Heaven' which will connect you to an IV-drip and pump the required minerals back into your body!"
Alcohol contains empty calories, 7 calories per gram in fact, and offers NO nutritional value. It's hard to feel on top form if you blow your whole calorie budget on something which provides you with no nutritional benefits, so make sure you leave room for some healthy, nutritious foods in your daily calorie spend! Alcohol and Dieting can be an up hill struggle.
---
Alcohol slows down our metabolism... Alcohol temporarily keeps your body from burning fat, explains integrative medicine specialist Dr. Pamela M. Peeke, author of the book "The Hunger Fix." The reason is that your body can't store calories from alcohol for later, the way it does with food calories. So when you drink, your metabolic system must stop what it's doing (like, say, burning off calories from your last meal) to get rid of the booze. "Drinking presses 'pause' on your metabolism, shoves away the other calories, and says, 'Break me down first!'" Peeke explains. The result is that whatever you recently ate gets stored as fat. What's worse: "Research has uncovered that alcohol especially decreases fat burn in the belly," Peeke adds. "That's why you never hear about 'beer hips' — you hear about a 'beer belly.'"
"According to Woman's Health Mag, research shows that as few as two standard alcoholic drinks can slow down your body's fat-burning process by a whopping 73%". Alcohol and Dieting: not a good combination!
Read Part Two on this site Alcohol and Weight loss
---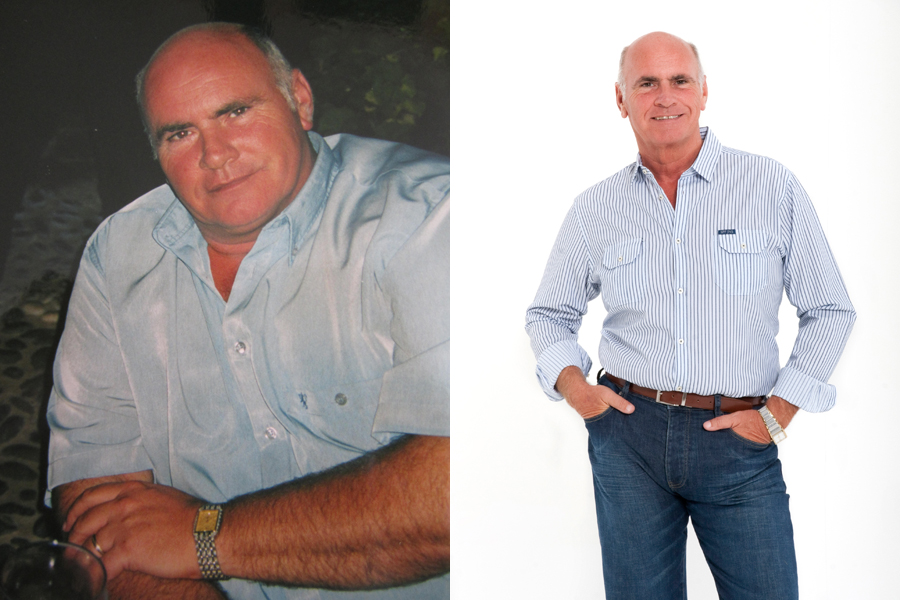 Martin and Marion developed the Gastric Mind Band Permanent Weight Loss treatment at their clinic in Spain, it has been featured in the media around the world. Martins' image, before and after he became the first trial guinea pig for the GMB treatment, maybe says it all. Read more case studies on the site of how GMB clients have reduced their alcohol consumption as part of the Gastric Mind Band process.
---
But Does It Work…

Read the independent review of the GMB treatment published in The Daily Mail.
A UK-based journalist interested in weight loss, Claudia Connell of the Daily Mail, travelled to Spain to meet Martin and Marion and experience the Gastric Mind Band for herself. Two weeks later she wrote a two-page feature in the Daily Mail detailing her treatment that literally got the world talking. Read her article from the Daily Mail Newspaper here.
---
But first, if you still have doubts, why not 'Try it Before You Buy it'.
We recently recorded a one hour MP3 audio file, which contains a full introduction of the GMB treatment by Martin and Marion Shirran and includes a studio-produced full GMB Hypnotherapy Session, it will hopefully demonstrate to you how with the GMB treatment you really can achieve the Permanent Weight Loss you desire. The MP3 download costs just £9.95, which is fully refundable should you at any time within six months of purchase decide to undertake the GMB treatment in any format. You can read more information and if you wish download the file here.
You really have nothing to lose….Just Excess Weight
---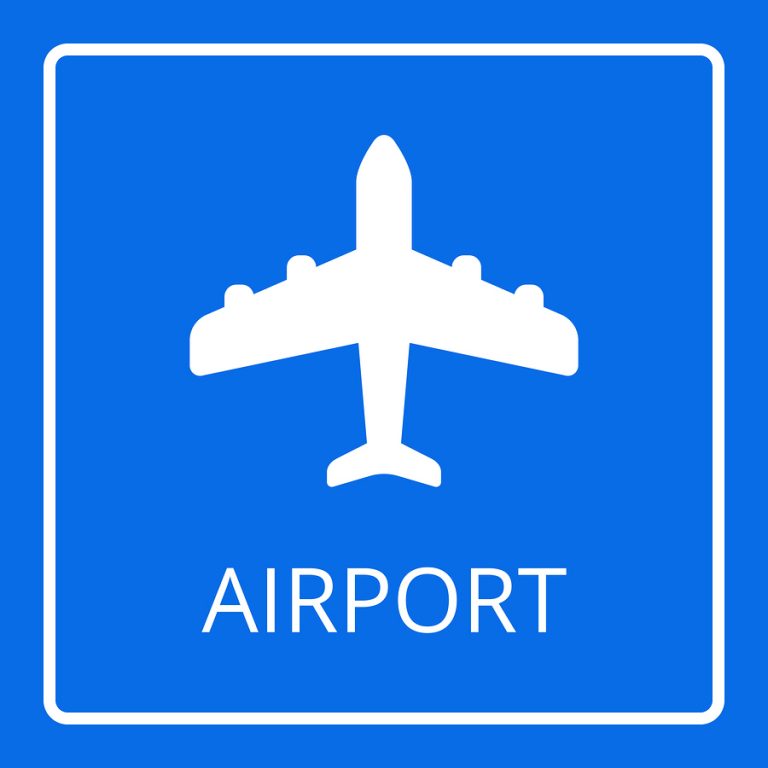 International Home Visits
In addition to providing the Gastric Mind Band treatment at the clinic, Martin and Marion continue to offer the full treatment package internationally via private home visits worldwide; the fees are subject to availability and negotiation.
Potential clients requiring additional information or details of availability are invited to contact Martin and Marion.
---
Gastric Mind Band Blog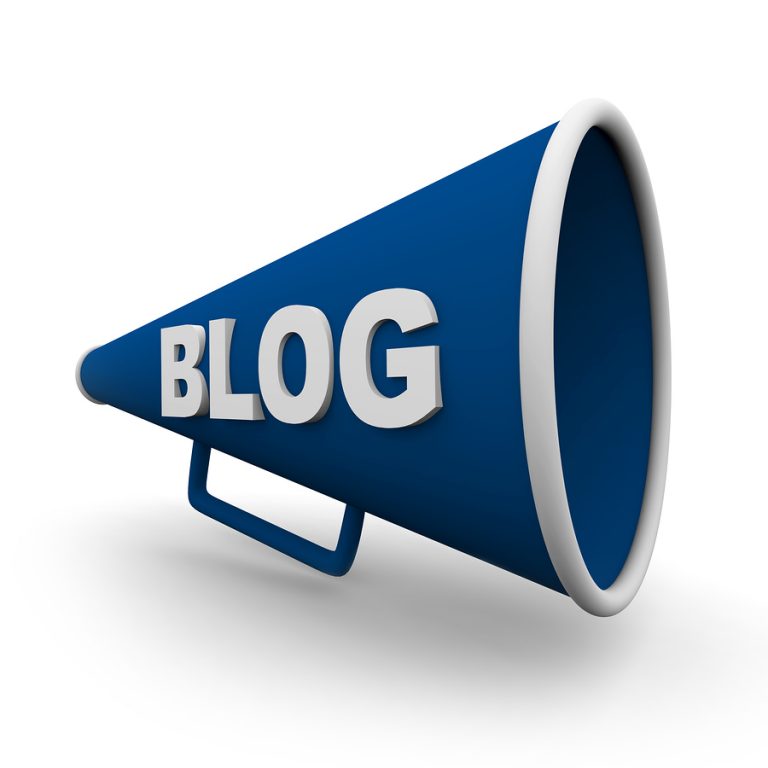 Keep up to date with the latest news and trends around everything regarding Dieting, Weight Management, Nutrition and Exercise by visiting our Blog page. With new in-depth info being added every week make sure you book mark the page and visit regularly. Click here to see what everyone is talking about, feel free to share the link with your friends.
---
Contact Us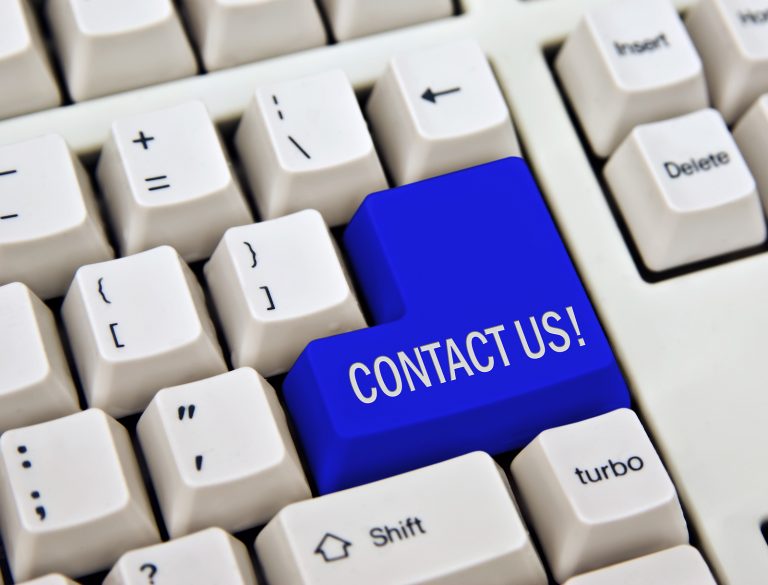 So if you're tired of yo-yo dieting and weight loss gimmicks that don't work and are ready to permanently change your relationship with food, email us today using the contact form and we will be pleased to answer any outstanding questions you may have. We look forward to hearing from you soon and maybe meeting you and helping you change your life for the better.
If you have any questions regarding the treatment, please feel free to contact us at your convenience.
---
For a brief introduction to the GMB treatment view the short animation video below.