Gastric Band Abroad : Gastric Band in Europe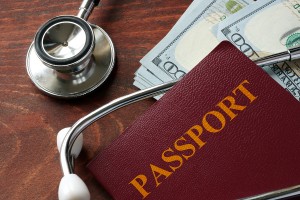 Increasing numbers of clinics offer Gastric Band Surgery. No longer restricted to the UK, now, inexpensive deals are available offering to fit the Gastric Band Abroad and Gastric Band in Europe, and of course further afield. The obvious questions? It's often much cheaper, of course! But what if something goes wrong? What happens about post-op care? How qualified and experienced are the surgeons and the theatre team? Just how many of these procedures have they carried out? Questions you won't need to ask, or concern yourself about, with certain other alternatives….
The NHS might be the first point of access to have your Gastric Band Surgery, but for various reasons that's not always possible: you may not have a sufficiently high BMI, or your local health authority may have particularly onerous criteria, or you may just want to speed things along. So you start looking into the prospect of having the operation to fit your Gastric Band elsewhere – having a gastric band abroad….But do be careful, the more time you invest in research at this stage the better.
For starters, you're faced with searching through hundreds of different websites for a suitable clinic; and with fees well into the thousands of pounds, it's not surprising that some people choose the often cheaper, overseas option. Google "gastric band abroad "  and you'll find them available in Europe, Eastern Europe, India; you name it, many destinations.
---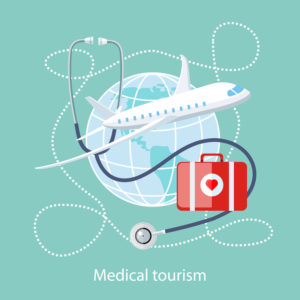 Which raises issues like transport, insurance, language, and accommodation…. And where your health is involved, you really should ask all the right questions, not just some of them. Not only your surgeon's qualifications, but also if the hospital or clinic is recognised by the country's health authorities. Not only how many nights will you be staying, but also where will you be staying? Will you have nursing care? How will they deal with aftercare? Who covers the cost if complications occur during or immediately after the surgery and you are not able to travel home? Who will be there to help if something goes wrong? And crucially, with gastric band surgery, when where and by whom is the band filled – and of course at what cost, because there will be several sessions needed during the months following your procedure.
One additional point to be aware of relates to your European travel insurance, does it cover you for this type of a trip, it is worth while obtaining a letter from your insurance company ahead of booking, not only will this give you peace of mind, but it will also ensure there are no major financial issues during or after the trip.
Opting for a UK-based clinic might deal with some of these concerns, but of course the cost, side effects and risks of surgery remain, do ensure you are fully aware of the mortality rate associated with any and all forms of bariatric surgery. If you are seriously interested in taking control of your weight and you're at the stage of considering going under the knife to get the desired result then we suggest you stop right here, and investigate an alternative surgery-free, zero risk option: the respected Gastric Mind Band treatment. No surgery, no side effects, less cost, and any follow-up assistance you need won't be of the medical variety!
---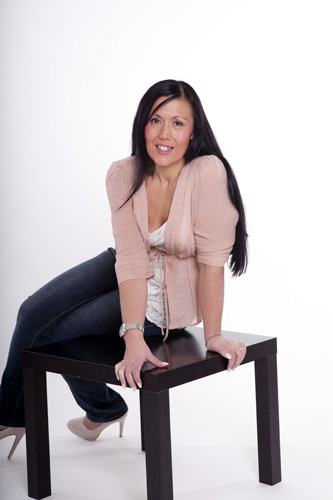 The Gastric Mind Band procedure has attracted considerable media interest around the world: the therapy has become something of a phenomenon on both sides of the Atlantic, developing into the treatment of choice by members of the public and celebrities alike. The procedure is now the subject of the book, The Gastric Mind Band, published by Hay House.
Gastric Mind Band clients benefit from the considerable research and development that went into the GMB method. The developers, and trademark owners, Martin and Marion Shirran, have now built up more than eight thousand one to one clinical hours, over the past ten years, working with people who fly to the clinic from around the world, each determined to achieve their ideal body weight.  At the end of the GMB treatment, each client leaves the clinic with his or her own set of carefully prepared tools, most are completely unique to the GMB, including a very extensive manual, and a set of digitally produced hypnosis / audio sessions.
At the Gastric Mind Band clinic located in Southern Spain, we are totally committed to client follow-up, and on-going research and development. We are proud that we offer the most thorough answer to those wanting to escape from the roller-coaster world of yo-yo dieting, in order to establish a permanent solution to their weight problems.
Visit the Case Studies section of this web site, and check out the reviews from past clients. If you are still in any doubt, why not read the many independent reports and reviews featured on the Press page.  If after reading the information on the website you decide to book your GMB treatment, the booking procedure could not be easier: simply contact us by phone or email us with details of your chosen dates. Once availability is confirmed, we will email you an online payment invoice for your deposit of £495, which can be paid by PayPal or credit card, enabling you to spread the cost.
---
But Does It Work…

Read the independent review of the GMB treatment published in The Daily Mail. A UK-based journalist interested in weight loss, Claudia Connell of the Daily Mail, travelled to Spain to meet Martin and Marion and experience the Gastric Mind Band for herself. Two weeks later she wrote a two-page feature in the Daily Mail detailing her treatment that literally got the world talking. Read her article from the Daily Mail Newspaper here.
---
But first, if you still have doubts, why not 'Try it Before You Buy it'.
We recently recorded a one hour MP3 audio file, which contains a full introduction of the GMB treatment by Martin and Marion Shirran and includes a studio-produced full GMB Hypnotherapy Session, it will hopefully demonstrate to you how with the GMB treatment you really can achieve the Permanent Weight Loss you desire. The MP3 download costs just £9.95, which is fully refundable should you at any time within six months of purchase decide to undertake the GMB treatment in any format. You can read more information and if you wish download the file here.
You really have nothing to lose….Just Excess Weight
---

International Home Visits
In addition to providing the Gastric Mind Band treatment at the clinic, Martin and Marion continue to offer the full treatment package internationally via private home visits worldwide; the fees are subject to availability and negotiation.
Potential clients requiring additional information or details of availability are invited to contact Martin and Marion.
---
Gastric Mind Band Blog
Keep up to date with the latest news and trends around everything regarding Dieting, Weight Management, Nutrition and Exercise by visiting our Blog page. With new in-depth info being added every week make sure you book mark the page and visit regularly. Click here to see what everyone is talking about, feel free to share the link with your friends.
---
Contact Us

So if you're tired of yo-yo dieting and weight loss gimmicks that don't work and are ready to permanently change your relationship with food, email us today using the contact form and we will be pleased to answer any outstanding questions you may have. We look forward to hearing from you soon and maybe meeting you and helping you change your life for the better. If you have any questions regarding the treatment, please feel free to contact us at your convenience.
---
For a brief introduction to the GMB treatment view the short animation video below.