NHS Gastric Band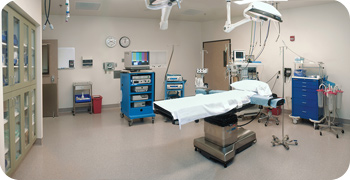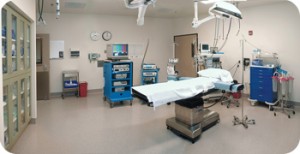 If you're over 18, and all normal weight loss methods have failed, and your BMI is 40+ (or 30 if you have a pre-existing condition), then you just may get an NHS Gastric Band, subject to interview, local health authority Gastric Band Funding and current Gastric Band Waiting Lists.
Gastric Band on the NHS – How do you get your band the 'proper' way, without breaking the bank?
People who decide the only way they are likely to lose weight successfully is through surgery, are likely to look first at the NHS for their Gastric Band. Having tried many conventional methods of weight loss, the suggested next step is to discuss your worries, hopes and fears with your GP, who will bring you up to date with local Funding situations, and discuss likely Waiting Lists.
Different Primary Care Trusts (PCT) set aside different Funding for Gastric Band surgery, so everyone is considered case by case. Gastric Band surgery on the NHS has a BMI (check your BMI here) requirement of at least 40. Gastric Mind Band Therapy is suitable for people with a BMI of 25 upwards. Of course there are a number of private hospitals that will provide the treatment, at a cost of course, through private health care organisations such as Bupa for example.
---
Start Your Weight Loss Journey Today
---
Getting a Gastric Band on the NHS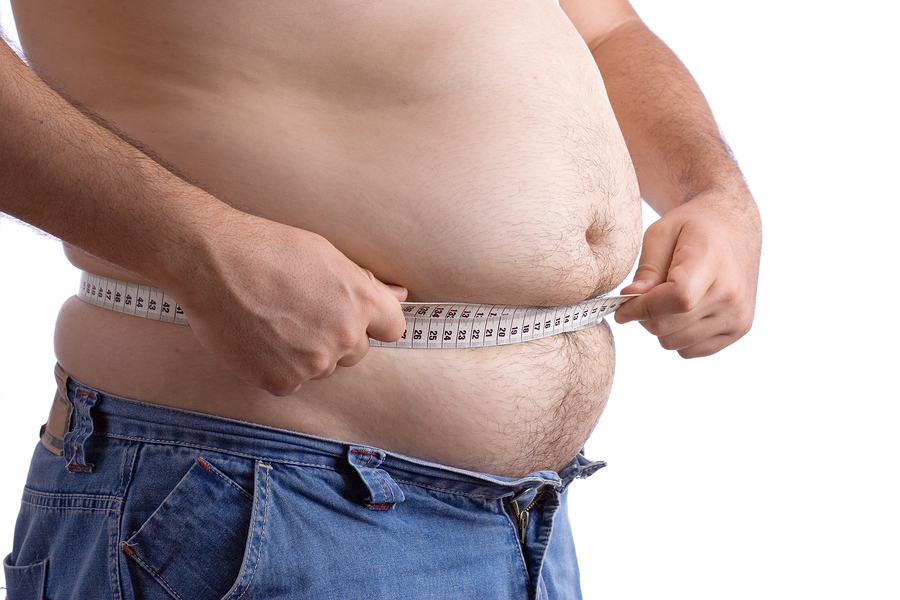 According to the NHS website, bariatric surgery including the fitting of a Gastric Band is usually only recommended as a last resort for those people who are morbidly obese. Therefore to qualify for the gastric band surgery, the NHS demands a BMI requirement of over 40; those with a BMI of between 30-40, who also have a condition that poses a serious health risk, such as diabetes, high blood pressure (hypertension), or heart disease may also be accepted as suitable candidates for an NHS gastric band.
The NHS website makes it clear that gastric banding is usually only available on the NHS if you meet specific criteria as set out by your local PCT:
You are aged 18 or over.
You have tried all other conventional methods of weight loss, such as exercise and diet, but have failed to lose any significant amount of weight.
You don't have any medical or psychological reasons for not carrying out the procedure.
You understand the long-term commitment of having a gastric band fitted, for example you will continue to reduce your food intake and maintain a regular exercise regime, maybe for life.
The requirement for specific BMI levels has led to ironic occasions – some of which have made the headlines – in which overweight people have actively attempted to PUT ON weight because they've been turned down for Gastric Band surgery because their BMI was too low.
---
What's The Alternative to a Gastric Band?
If you're serious about taking control of your weight permanently, you should consider looking at suitable alternatives to Gastric Band Surgery. Take a look at the Gastric Mind Band permanent weight loss treatment, for instance;  with the Gastric Mind Band there are no specific BMI requirements, no funding issues, and a minimal waiting list whilst providing comparable weight loss results. Maybe the question people should ask is just why do so many people fly from various parts of the world to a small English clinic located in Southern Spain?
Gastric Mind Band clients benefit from the considerable research and development that went into the GMB method. The developers, and trademark owners of GMB, Martin and Marion Shirran, have now built up more than eight thousand one to one clinical hours, over the past ten years, working with people who fly to the clinic from around the world, each determined to achieve their ideal body weight. At the end of the GMB treatment each client leaves the clinic with his or her own set of carefully prepared tools, most are completely unique to the GMB including a very extensive manual for life, and a set of digitally produced hypnosis / audio sessions.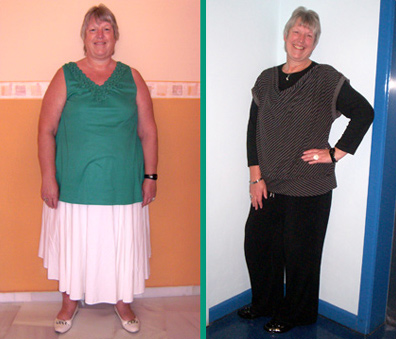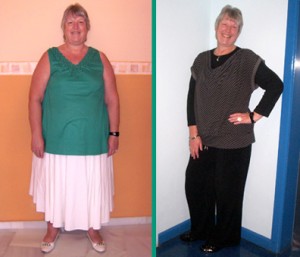 At the Gastric Mind Band clinic we are totally committed to client follow-up, and on-going research and development. We are proud that we offer the most thorough answer to those wanting to escape from the yo-yo dieting scenario and achieve a lifelong solution to their weight problems. The Gastric Mind Band offers a real safe alternative to the surgical option with virtually identical levels of success.
Visit the Case Studies section of this web site, and check out the reviews from past clients. If you are still in any doubt, why not read the many independent reports and reviews featured on the Press page.
Martin and Marion have since been featured in just about every newspaper and magazine in the UK. They also travelled to the United States to be interviewed on the two largest US news channels. Their Gastric Mind Band has now become something of a phenomenon on both sides of the Atlantic, developing into the treatment of choice by members of the public, and celebrities alike. The procedure they developed has since gone on to be the subject of the book, The Gastric Mind Band, published by Hay House.
---