Gastric Mind Band Dubai – Anna Yates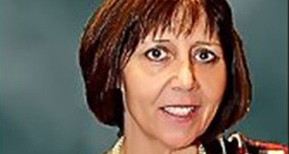 Martin and Marion first met Anna whilst they were in Dubai presenting a two day work-shop to Hypnotherapy students in-conjunction with the Transformations Institute with Dr Leila Edwards. After a number of hours discussion Anna decided that she would like to Travel to Spain to complete the full accreditation training with Martin and Marion at the Elite Clinic to establish the Gastric Mind Band Dubai.
Anna completed the full training in Gastric Mind Band Therapy at the Elite Clinic in Spain during November 2012. Gastric Mind Band Dubai is exclusively run by Anna.
Anna has non exclusive rights to provide the Gastric Mind Band Therapy in Dubai, where she is the only fully Accredited GMB therapist. Whilst in Spain Anna also trained in Pause Button Therapy.
Anna is also qualified to offer and provide a wide number of other complimentary therapies, helping her clients overcome a wide range of issues including addictions, stress, depression to name just a few.
Psychotherapist and Clinical Hypnotherapist, NLP Master Practitioner
Life Coach, Virtual Gastric Band Therapist, Weight Management and Quit Smoking Specialist
"I have spent many years living and working in the Middle East since 1977, in Dubai, Bahrain, Saudi Arabia, Qatar and Iran and am married with four wonderful children and three adorable grandchildren.
Since first embarking on my therapy training in 2006, I have been totally passionate about how we can use the power of our subconscious to get the life we truly want.
I am delighted and proud to be given the opportunity to put my skills to good use and help my clients to improve their quality and enjoyment of life.
Believing in the importance of continually updating my skills, I have now qualified as a Master Practitioner in Neuro Linguistic Programming and Life Coach with the Blackford Centre, UK.
You can read additional information regarding Anna on her personal web site.
Elite Mind Solutions
Umm Al Sheif Rd,
Dubai, United Arab Emirates
Email: anna@elitemindsolutions.com
Website: www.elitemindsolutions.com
Telephone Direct:
00971 50 6512145 or 04 4549763