Gastric Band Diet : Pre and Post Op Gastric Band Diet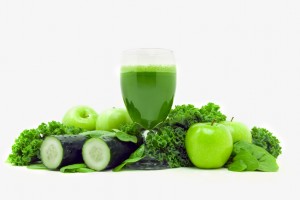 Gastric Band Diets, Gastric Band Diet Plans, Pre and Post-Band Diets can be intriguing to those considering the operation. Checking just what can and can't be eaten and what size portions are allowed, often becomes an obsession. The strict pre-surgery restrictions imposed are followed by several weeks of liquidised foods, before the patient then moves on to the long-term, post-op diet of eating just a few spoonfuls per meal. A stark contrast to other methods, which help you re-learn a healthy relationship with food.
This page was written by Martin and Marion Shirran. With over 10,000 hours of clinical treatment time at their clinic in Spain, exclusively helping people achieve permanent weight loss, and as the authors of the best selling book Gastric Mind Band, published World Wide by Hay House, they not only know what they are talking about, but they may also be able to help you, achieve your dream.
Anyone thinking of having gastric band surgery is probably aware that not only do they have to endure the operation, they'll also have to change their eating habits, maybe for life. They will have to religiously follow what's become known to some as the Gastric Band Diet or the Gastric Band Diet Plan. Finding out just how much of a change will be required can often be surprising. And the changes don't only start once you've had the operation.
Depending on the establishment and the surgeon's recommendations, the pre-op diet can vary. Some hospitals advocate following a 10-day milk and yoghurt diet.  BOSPA, the British Obesity Society Patient Association, suggests a one-week, very strict, low calorie, low fat and low carb diet, which allows you to eat solid foods. Many NHS hospitals recommend a two-week, pre-op diet. Whichever pre-op gastric band diet is suggested, the main purpose of it is to allow the liver to shrink back down to normal size and get rid of its excess glycogen stores. The surgeon has to move the liver out of the way of the stomach during the surgery, so if the liver is enlarged and fatty, it increases the risk of the patient experiencing complications.
---
Pre and Post Op Gastric Band Diet
Even before the op, people find they've lost quite a bit of weight, simply by eating a strict regime of nothing but healthy foods. Remarkably similar, in fact, to the results they would achieve by following many other calorie restricted diets, but of course without the surgery!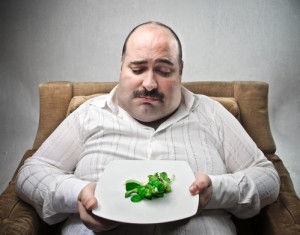 After the band is fitted, patients have to live on liquidised foods and soups – for anything up to about six weeks. It's not until your first band 'fill' – when saline is injected into the flexible silicone band via the under-skin access 'port' – that you start the regime, which, with minor adjustments, is how you'll have to eat as long as the band's in place, often for life. BOSPA explains the various stages of the  gastric band post-op diet plan in detail.
Slowly re-introducing solid foods, you end up with an average meal of no more than about six tablespoons of food. But even then it's not that simple… every mouthful (a piece about the size of the rubber on the end of a pencil) must be chewed extremely thoroughly. Certain foods can be problematic with a gastric band, including broccoli, asparagus, popcorn, oranges, pineapple and soft white bread, to name but a few!
The rather drastic diets, and the social implications it makes on people's lives often prompts them to investigate the alternatives to gastric Band Surgery. One of the most popular options is the Gastric Mind Band® procedure, which has attracted so much media interest around the world. If you are seriously interested in taking control of your weight, GMB offers all of the weight loss benefits of the surgery, with none of the associated negatives or side effects.
---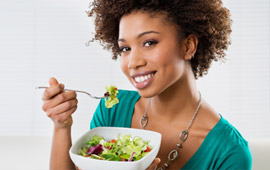 The Alternative, The Gastric Mind Band
The procedure is now the subject of the book, The Gastric Mind Band, published by Hay House, and available from Amazon.
As we identify in our book, the golden eating plan according to gastric band experts is: three meals a day, healthy solid food, eat slowly and stop when full, don't eat between meals, don't drink with meals, all drinks should be zero calories… Which if you did this anyway would probably mean you didn't need the band in the first place!  What we advocate with GMB therapy is not so very different in fact: no special diet; just make healthy choices as often as you can, eat when you're hungry and stop when you're comfortably satisfied.
The Gastric Mind Band therapy has become something of a phenomenon on both sides of the Atlantic, developing into the treatment of choice by members of the public and celebrities alike. Gastric Mind Band clients benefit from the considerable research and development that went into the GMB method. Martin and Marion Shirran, the developers and trademark owners of the Gastric Mind Band procedure, have now built up more than eight thousand one to one clinical hours, over the past ten years, working with people who fly to the clinic from around the world, each determined to achieve their ideal body weight. At the end of the GMB treatment, each client leaves the clinic with his or her own set of carefully prepared tools, most are completely unique to the GMB, including a very extensive manual, and a set of digitally produced hypnosis / audio sessions.
At the Gastric Mind Band clinic we are totally committed to client follow-up, and on-going research and development. We are proud that we offer the most thorough answer to those wanting to escape from the roller-coaster world of yo-yo dieting, in order to establish a permanent solution to their weight problems. Visit the Case Studies section of this web site, and check out the reviews from past clients. If you are still in any doubt, why not read the independent reports featured on the Press page.
Below you can read the article by Claudia Connell the Features Editor at the Daily Mail, also in the press section you can read the words of Sarah Vine of the Times Newspaper take a look you have nothing to lose except a few minutes of your time…
---
But Does It Work…

Read the independent review of the GMB treatment published in The Daily Mail. A UK-based journalist interested in weight loss, Claudia Connell of the Daily Mail, travelled to Spain to meet Martin and Marion and experience the Gastric Mind Band for herself. Two weeks later she wrote a two-page feature in the Daily Mail detailing her treatment that literally got the world talking. Read her article from the Daily Mail Newspaper here.
---
But first, if you still have doubts, why not 'Try it Before You Buy it'.
We recently recorded a one hour MP3 audio file, which contains a full introduction of the GMB treatment by Martin and Marion Shirran and includes a studio-produced full GMB Hypnotherapy Session, it will hopefully demonstrate to you how with the GMB treatment you really can achieve the Permanent Weight Loss you desire. The MP3 download costs just £9.95, which is fully refundable should you at any time within six months of purchase decide to undertake the GMB treatment in any format. You can read more information and if you wish download the file here.
You really have nothing to lose….Just Excess Weight
---

International Home Visits
In addition to providing the Gastric Mind Band treatment at the clinic, Martin and Marion continue to offer the full treatment package internationally via private home visits worldwide; the fees are subject to availability and negotiation.
Potential clients requiring additional information or details of availability are invited to contact Martin and Marion.
---
Gastric Mind Band Blog
Keep up to date with the latest news and trends around everything regarding Dieting, Weight Management, Nutrition and Exercise by visiting our Blog page. With new in-depth info being added every week make sure you book mark the page and visit regularly. Click here to see what everyone is talking about, feel free to share the link with your friends.
---
Contact Us

So if you're tired of yo-yo dieting and weight loss gimmicks that don't work and are ready to permanently change your relationship with food, email us today using the contact form and we will be pleased to answer any outstanding questions you may have. We look forward to hearing from you soon and maybe meeting you and helping you change your life for the better. If you have any questions regarding the treatment, please feel free to contact us at your convenience.
---
For a brief introduction to the GMB treatment view the short animation video below.